Single use laryngeal mask safe alternative for children undergoing adenotonsillectomy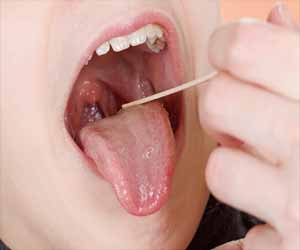 Delhi: A single-use laryngeal mask is safe alternative airway device for children undergoing adenotonsillectomy, suggests a recent study. The mask also reduced the amount of time the patient is in OR (operating room).
These are the results of the study were presented at the 2019 annual meeting of the Society for Pediatric Anesthesiology/American Association of Pediatrics.
Amy Graham-Carlson, an assistant professor of pediatric anesthesiology at McGovern Medical School at the University of Texas Health, and colleagues explored whether flexible—or armored—supraglottic airway devices conferred a benefit in pediatric adenotonsillectomy by reducing the amount of time the patient is in OR and whether any barriers to use existed for pediatric patients.
For the purpose, the researchers conducted a retrospective review of 289 patients aged 2 to 17 years who underwent an adenotonsillectomy over a 12-month period. 94 of the participants received LMA Flexible (Teleflex) and 195 received an oral right-angle endotracheal tube (RA ETT).
The primary outcome of the study was the successful use of the LMA Flexible without conversion to an oral RA ETT. The secondary outcome was time from the end of surgery to when the patient was removed from the OR, known as "wheels out."
Also Read: Oximetry identifies which snoring children shall benefit from adenotonsillectomy
Key findings include:


Flexible was a safe, effective alternative to an oral RA ETT.


Only 4% of patients required conversion from the flexible airway to the RA ETT device.


Average time from the end of surgery to wheels out was shorter with the LMA Flexible: 14.4 minutes compared with 19 minutes when using the RA ETT.


Proper placement of the LMA Flexible, and its relationship with the McIvor mouth gag with tongue retractor could be difficult. It was feasible to use a flexible LMA in our patients undergoing adenotonsillectomies if an experienced ENT [ear, nose and throat] surgeon was performing the procedure.


Also Read: Tonsillectomy, adenoidectomy in childhood increases respiratory risks later
"The important nuance is that the LMA has to be pulled back and/or adjusted by the surgeon after the McIvor retractor is placed, as the retractor tends to push the LMA deeper. Junior-level ENT residents have a hard time balancing this adjustment and maintaining adequate exposure," said Dr Graham-Carlson.
Because of this, the study authors stressed the importance of cooperation between the anesthesiologist and ENT surgeon during placement of the devices.
The team also recommended use of the smallest available LMA Flexible mask size in order to prevent obstruction of the otolaryngologist's view and provide the best fit for younger patients. The authors added, however, that the available sizes might limit use on patients less than 4 years of age.