Single dose Testosterone auto-injector approved for replacement therapy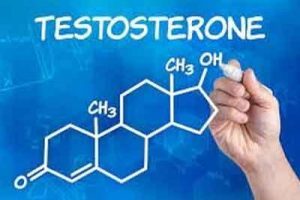 The U.S. Food and Drug Administration has approved subcutaneous testosterone enanthate for once-weekly, at-home self-administration with an easy-to-use, single dose, disposable auto-injector. It has been approved for testosterone replacement therapy in adult males for conditions associated with a deficiency or absence of endogenous testosterone including primary hypogonadism (congenital or acquired) and hypogonadotropic hypogonadism (congenital or acquired).
Testosterone enanthate shall be available in three dosage strengths,50 mg, 75 mg and 100 mg and is intended for at-home use via subcutaneous injection using the disposable QuickShot auto-injector. "The subcutaneous dosing of Xyosted also removes transfer concerns commonly associated with gels and potentially reduces the need for in-office injection procedures that may require more frequent patient visits," said Jed C. Kaminetsky, MD, a urologist at University Urology Associates, Medical Director of Manhattan Medical Research, clinical assistant professor of urology at New York University School of Medicine and principal investigator in the Xyosted pivotal studies. "Xyosted has been clinically shown to produce physiologically normal levels of testosterone with a narrow peak-to-trough ratio."
"Today's FDA approval of XYOSTED is a significant milestone for Antares. XYOSTED expands our branded portfolio of combination drug/device products and continues to highlight our passion and commitment to providing high quality therapies that improve patient care," said Robert F. Apple, President and Chief Executive Officer of the Company. "XYOSTED, the first subcutaneous auto injector product designed for testosterone replacement therapy will soon be available for adult males diagnosed with a deficiency or absence of endogenous testosterone.
There is a Boxed Warning with the product regarding blood pressure increases that may potentially increase the risk for major adverse cardiovascular events. Therefore it is advised that before starting Xyosted therapy, baseline cardiovascular risk should be considered and blood pressure should be adequately controlled. In a 1-year clinical trial, 10% of Xyosted-treated patients were started on an antihypertensive agent or needed their blood pressure medication regimen changed.
According to Antares, Xyosted is expected to be available by the end of 2018.
For more information visit Antarespharma.com