Single-Dose Tafenoquine for Malaria chemoprophylaxis-CDC issues guidance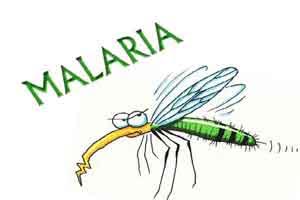 Malaria is caused by intraerythrocytic protozoa of the genus Plasmodium transmitted to humans through the bite of an infective Anopheles mosquito. Travellers to areas with endemic malaria can prevent malaria by taking chemoprophylaxis. The treatment of malaria caused by Plasmodium vivax and Plasmodium ovale requires antirelapse therapy to kill the dormant liver-stage parasite called hypnozoites. Until recently, primaquine was the only drug available worldwide to kill hypnozoites.
The Centers for Disease Control and Prevention has published new guidance on using tafenoquine for malaria prophylaxis and therapy for preventing relapse. This report reviews evidence for the efficacy and safety of tafenoquine and provides CDC guidance for clinicians who prescribe chemoprophylaxis for travellers to areas with endemic malaria and treat malaria. Tafenoquine, a long-acting 8-aminoquinoline drug-related to primaquine, was approved by the Food and Drug Administration (FDA) on July 20, 2018, for antirelapse therapy and August 8, 2018, for chemoprophylaxis.
Please also read-
Single dose Tafenoquine prevents relapse of P. vivax Malaria: NEJM
In MMWR, the agency says that adults aged 18 and older may take tafenoquine (Arakoda, 100-mg tablets), a long-acting 8-aminoquinoline drug approved in 2018, to prevent malaria. Travellers should take 200 mg a day for the 3 days before their trip, 200 mg per week during the trip, and one 200-mg dose in the week after they return.
Adults aged ≥18 years can take tafenoquine (Arakoda 100 mg tablets) to prevent malaria. Persons aged ≥16 years requiring antirelapse therapy for P. vivax or P. ovale can take tafenoquine (Krintafel 150 mg tablets). Before using tafenoquine, quantitative testing to rule out glucose-6-phosphate dehydrogenase deficiency is required.
Please also read-
Tafenoquine may be new drug for 'Radical Cure' of Malaria
For people aged 16 years and older, tafenoquine (Krintafel, 150 mg) may be taken for presumptive antirelapse therapy for Plasmodium vivax and off-label for P. ovale. Clinicians should aim to overlap the single 300-mg antirelapse dose with blood-stage treatment or the last dose of prophylaxis.
Patients with G6PD deficiency should not take tafenoquine because of increased risk for hemolytic anaemia. The drug is also contraindicated in pregnancy.
Tafenoquine is another option for malaria chemoprophylaxis and for antirelapse therapy. The simplified dosing regimen has the potential to improve adherence.
For further reference log on to :
Guidance for Using Tafenoquine for Prevention and Antirelapse Therapy for Malaria — the United States, 2019
Source : Centers for Disease Control and Prevention