Single dose of brachytherapy good enough for treating prostate cancer in men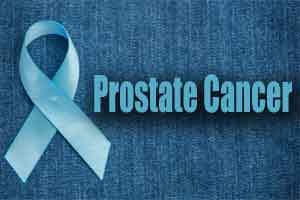 A single treatment of high dose-rate (HDR) brachytherapy (BT) could be a very good option for many men with prostate cancer, according to a study presented recently at the European Society for Radiotherapy and Oncology 2019 Annual Congress in Milan, Italy.
The study found that high-dose-rate brachytherapy delivered in a single dose of 19 Gy achieved good early disease control and was a safe and effective monotherapy for men at low-risk prostate cancer. The therapy, however, was suboptimal for intermediate and high-risk patients, because of a non-negligible risk of local recurrences.
It is a significant finding as single fraction HDR BT would be cost-effective and more acceptable to the patient.
Patients diagnosed with localized prostate cancer face many treatment options which may include active surveillance, radical prostatectomy, external beam radiotherapy (EBRT), brachytherapy, androgen deprivation therapy or various combinations of the above. High dose-rate brachytherapy involves the delivery of a high dose of radiation to cancer with great sparing of surrounding organs at risk. Prostate cancer is thought to be particularly sensitive to radiation delivered at high dose-rate or at high dose per fraction.
The study involved 441 patients with localized prostate cancer treated in a UK national protocol from 2013 to 2018, with a single 19 Gy dose of HDR-BT delivered in a single treatment exposure. Patients were stratified at low (n=44), intermediate (n=285), and high-risk (n=112) using the D'Amico classification.
The primary endpoint was biochemical progression-free survival (bPFS) rate. Biochemical failure was defined as a prostate-specific antigen rise of ≥2 ng/ml above nadir post-BT.
Also Read: New FDA approved finger prick test detects prostate cancer within minutes
Based on the study, Hannah Tharmalingam, of the Mount Vernon Cancer Center in London, at the European Society for Radiotherapy and Oncology Congress in Milan and colleagues found that:


3-year biochemical progression-free survival (bPFS) rates were 88% (overall), 100% (low-risk), 86% (intermediate-risk), and 75% (high-risk).


Sites of relapse were radiologically identified in 25 of the 40 biochemical failures: 15 had a local prostate recurrence.


Prevalence rates were 12% for genitourinary and 3% for gastrointestinal grade 2 acute toxicity; no grade 3-4 acute toxicity was reported.


4 patients developed late grade 3 toxicity (2 surgically-managed urethral strictures, 2 rectal fistulae requiring colostomy).


Also Read: Combo of external beam & brachytherapy reduces prostate cancer metastasis : JAMA
"This research suggests that a single treatment of high dose-rate brachytherapy could be a very good option for many men with prostate cancer. The technology and expertise needed to deliver this treatment are not yet available in all cancer centers. However, given that it may offer time and money savings for hospitals, as well as benefits to patients, there is a good argument for investing in this type of radiotherapy." Dr. Bradley Pieters, radiation oncologist at the Academic Medical Center, Amsterdam, chair of ESTRO's brachytherapy committee.