Simple urine test could accurately detect preeclampsia in just three minutes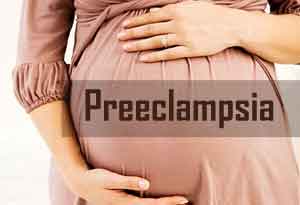 USA: Preeclampsia (PE), a multisystem disorder specific to human pregnancy, is difficult to predict and diagnose resulting in a high proportion of pregnancy-related maternal and even fetal deaths. The condition is difficult to detect because symptoms often mimic those of a normal pregnancy, such as swelling and headaches. To keep both mother and baby safe, its diagnosis becomes important.
A new innovation could prevent this large number of deaths by quickly diagnosing preeclampsia through a simple urine test. This will help in the timely treatment of the patients, saving many precious lives.
In the study, published in the journal Lancet's
EClinicalMedicine,
the researchers at The Ohio State University Wexner Medical Center have developed a fast and easy test to accurately diagnose the condition in just three minutes.
"Giving birth is the only cure for preeclampsia, but it can develop as early as the second trimester," said Dr. Kara Rood, lead author of the study and maternal-fetal medicine physician at Ohio State Wexner Medical Center. "The quicker we identify women with the condition, the better chance they have of carrying their babies to full term and having a healthy delivery."
The test uses an affordable and non-invasive clinical "red dye-on paper" test. This test uses a special red dye that reacts to unique proteins in the urine of pregnant women with preeclampsia. It can be given easily during a prenatal visit, providing an immediate diagnosis. "Without the certainty of this test, providers tend to be overcautious because this is definitely a condition that we can't allow to go untreated," said Rood. "This test helps us to quickly provide care to women with preeclampsia, while avoiding unnecessary admissions or even early deliveries."
"This is the first clinical study using the point-of-care, paper-based Congo Red Dot (CRD) diagnostic test, and the mechanism proved superior in establishing or ruling out a diagnosis of preeclampsia," said Dr. Rood, first author on the collaborative project and maternal-fetal medicine physician at Ohio State Wexner Medical Center. "Our findings will have a huge impact on the health of women and children."
"Preeclampsia affects up to eight percent of pregnancies. The challenge is that it's a progressive disease and not everyone progresses at the same time," said Rood. "Some women can have the disease for weeks before having symptoms, whereas other women can progress to a dangerous level within days."
In the study, researchers enrolled 346 pregnant women who were being evaluated for high blood pressure and possible preeclampsia. They used the CRD urine test which provides results at the bedside within three minutes. Trained clinical research nurses analyzed results before the patient's doctor made a final diagnosis. Results of the CRD test were not shared with the patient's care team.
Key Findings:


During the first triage visit, 32% (112/346) of women received a clinical diagnosis of PE. Yet, 63% (217/346) were admitted for in-patient diagnostic workup or delivery.


The CRD Paper Test was positive in 25% (86/346) of the cases.


Adjudication confirmed PE in 28% (96/346) of all cases.


The CRD Paper Test outperformed measured serum and urine markers (80·2% sensitivity, 89·2% specificity, 92·1% negative predictive value, 86·7% accuracy).


The pre-test, positive and negative post-test probabilities were 27·7%, 74·0%, and 8·0%, respectively.


Of women who were discharged undelivered, 38% (133/346) had at least one additional triage visit and the interval between the last negative and first positive CRD Paper Test was 12 (interquartile range, [5–34]) days.


Researchers expect the new rapid test to be FDA approved in the next few years so that OB/GYNs nationwide can use it to identify cases of preeclampsia. Dr. Rood hopes it will also be available for women to use at home to monitor complications during pregnancy.
For further reference log on to
https://doi.org/10.1016/j.eclinm.2019.02.004