Simple Blood test can detect stroke risk in diabetes patients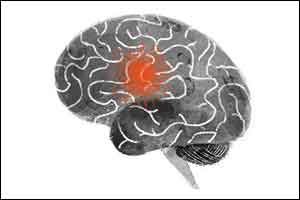 USA: Stroke risk in diabetes patients can now be detected through a simple blood test, according to a recent study published in the journal Stroke. The researchers have identified that high levels of NfL (neurofilament light chain) protein in the blood of diabetes patients could indicate stroke risk.
Findings of the study can be significant as diabetes patients are at increased risk of stroke. Stroke risk can be subsided in such people by getting regular exercise, keeping blood sugar levels under control and eating a healthy diet.
Effective stroke prevention depends on accurate stroke risk prediction. Frederick K. Korley, Michigan Medicine, University of Michigan, and colleagues determined the discriminative ability of NfL (neurofilament light chain) levels for distinguishing between adults with diabetes who develop incident stroke and those who remain stroke-free during a 7-year follow-up period.
"To be successful at preventing strokes from occurring, we first need to accurately identify those who are likely to have a stroke so we can target stroke prevention therapies to the correct at-risk people," said Dr Korley.
For the study, the researchers measured blood protein levels in 363 diabetes patients who had never experienced a stroke before from the previously completed ACCORD trial (Action to Control Cardiovascular Risk in Diabetes). Seven years later they followed up with the same people and discovered 113 had experienced a stroke. Of those who had experienced an incident, the research team discovered they had 43% higher levels of a specific protein called neurofilament light chain (NfL) in their blood.
The researchers used the Framingham Stroke Risk test in the study, which is commonly used to assess someone's stroke risk. It combines the age, sex and various other factors such as blood pressure to predict whether a stroke may be imminent. The researchers now think their NfL test should be incorporated into the current risk assessment.
Also Read: Pioglitazone an effective option for secondary prevention of Stroke in Prediabetes
Key findings of the study include:


Baseline NfL levels were higher in stroke subjects, compared to controls, after adjusting for age, race, blood pressure, weight, and the Framingham Stroke Risk Score.


Relative to the subjects in the lowest quintile of NfL levels, the hazard ratios of incident stroke for subjects in the second to fifth quintiles were 3.91, 4.05, 5.63, and 9.75, respectively, after adjusting for race and Framingham Stroke Risk Score.


Incorporating NfL levels into a predictive score that already included race and Framingham Stroke Risk Score increased the score's C statistic from 0.71 to 0.78.


Older age, nonwhite race, higher systolic blood pressure, glomerular filtration rate <60, and higher haemoglobin A1C were independent predictors of serum NfL in this cohort but diastolic blood pressure, duration of hypertension or diabetes mellitus, and lipid levels were not.


Cardiovascular disease risk factors explained 19.2% of the variability in baseline NfL levels.


Also Read: Common painkiller increases stroke risk in elderly Diabetes patients
Professor Korley said: "As an emergency physician, I see patients after they have experienced a stroke, and for some patients, the options for treating them at that time point are limited.
"If our findings hold true in other study populations, physicians could use this test to monitor patients and target stroke prevention treatments to the right at-risk people to hopefully help them avoid a stroke from ever happening."
To read the complete study log on to
https://doi.org/10.1161/STROKEAHA.119.024941