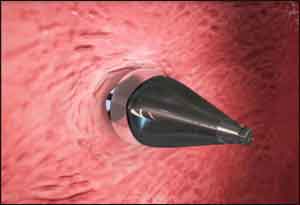 The Food and Drug Administration (FDA) issued a show cause notices to three hospitals of Mumbai for reusing catheters in angioplasty procedures. On 26th July 2017 Maharashtra government filed complaints against 37 hospitals across the state for reusing single-use medical devices and overcharging patients. Earlier this year, the Central Government Health Scheme (CGHS) had issued a notification prohibiting multiple uses of disposable devices in hospitals, citing risk of infections as the reason.
 Cardiac catheters and guide wires are accessories used in angioplasty procedures for patients with heart blockages which are for single-use only  but according to doctors  reusing them after sterilisation is a widely-followed practice. The practice is not just labeled unethical, but also goes against legal provisions of the Drug and Cosmetics Act, 1940. Under the Rule 65 (17) of Drugs and Cosmetics Act, a provision says that medical devices should be used according to the manufacturer's listed instructions. These devices clearly mentioned "for single use only" on their packages.
 These devices are generally re-used three to six times worldwide with standard disinfection procedure. According to the latest report in Indian Heart Journal, the  authors have stated  that medical devices are reused worldwide to effect cost reduction for poor patients.According to the study 20-30 percent US hospitals reuse single-use devices .In USA, hospitals that reuse medical devices call themselves 'third party processor' wherein they clean, disassemble, disinfect, reassemble, inspect, test and sterilise the device before reusing. A follow-up is carried out with the patient after the medical procedure to ensure no endotoxic infection has spread.
In India there are no Government guidelines or regulations for reuse of devices in patients.The reuse of single-use items  is an extraordinarily complex issue and   an ethical dilemma. If a reuse Policy has been permitted by the regulating authority in a country and adopted by a hospital after taking all precautions of sterilisation including Ethylene Oxide (EtO) sterilization.
It can be argued that consent should not be made   necessary  as Informing the patient could lead to unwarranted worry and he  may think  that he was  getting a lower standard of care, even though the items are re- sterilized. But reusing a single-use device without consent will tentamount to disrespecting patient's autonomy and thrusting  "hidden rationing,"  on him.
 But it is for sure that Single-use of catheters  although  convenient and ethical  is going to be an  expensive proposition  for a developing country like India. If it is done it shall  burden the  taxpayers and will also  lead to sacrifices in other areas of health care. According to an estimate 3.75 lakh angioplasties were conducted in 2015 and the number of cardiac interventions is increasing every year .Therefore in  order to tackle this issue, Govt. of  India   needs to adopt a practical and pragmatic approach and the policy for reuse should be as  follows :
Reuse of cardiac catheters should be allowed for maximum 3 times as is done internationally.
Strict guidelines for sterilisation should be ensured so that   safety and efficiency of procedure is  not compromised with at any cost.
There should be capping on price of cardiac catheters and it should be ensured that they are not sold at higher rates. The charges of second and third use should also be fixed and  it should be ascertained that Hospitals don't charge over and above the specified rates.
This Government certified reuse of catheters will not only streamline whole process but it shall lead to achievement of substantial saving and optimizing budget allocation for the healthcare system in India.