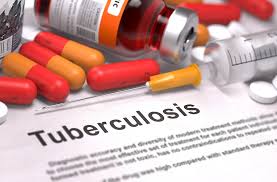 In a meta –analysis published in International Journal of Infectious diseases it has been highlighted that moxifloxacin  is efficacious against Mycobacterium tuberculosis in-vitro.
Xu P et.al  performed meta –analysis of  nine eligible studies regarding the effect of moxifloxacin plus the recommended regimen compared to the recommended regimen alone for the treatment of TB and highlighted the following –
Moxifloxacin improves the clinical outcome of tuberculosis treatment.
Moxifloxacin significantly increases the sputum culture conversion rate.
Moxifloxacin significantly reduces tuberculosis recurrence after treatment.
Moxifloxacin will not cause more adverse events during tuberculosis treatment
Although the global incidence of tuberculosis has shown a recent slow decline but it still  remains a major global health threat and more effort should be directed towards improving its treatment. At present, anti-TB therapy relies on combinations of bactericidal and sterilizing drugs that protect against the development of resistance .
In earlier studies moxifloxacin  has been found to be a potent replacement to isoniazid for its good bactericidal activity.  As the study outcomes have been inconsistent present meta-analysis evaluated the safety and efficacy of moxifloxacin plus recommended regimens compared with recommended regimens alone for the treatment of tuberculosis (TB).
A total of 8 studies  after a search on NCBI global database and Google Scholar were analysed having patients with newly diagnosed pulmonary TB or newly found to be sputum smear-positive for acid-fast bacilli. The analysis included strictly those studies which involved the currently implemented regimen for pulmonary TB, which is, the combination of isoniazid (H), rifampicin (R), pyrazinamide (Z), and ethambutol (E) for 2 months and isoniazid plus rifampicin for the following 4 months, which is called short-course chemotherapy.
In the efficacy analysis, the overall odds ratio (OR) for sputum culture conversion was 1.895 (95% confidence interval (CI) 1.355-2.651, p=0.000), indicating that when moxifloxacin is combined with the recommended regimen, the rate of sputum culture conversion is elevated compared to the recommended regimen alone. The overall OR for recurrence was 0.516 (95% CI 0.342-0.920, p=0.022), suggesting that the introduction of moxifloxacin into the recommended regimen reduces TB relapse after treatment. In the safety analysis, the overall OR was estimated to be 1.001 (95% CI 0.855-1.172, p=0.989), demonstrating that adding moxifloxacin to the recommended regimen does not cause more adverse events during TB treatment.
This meta-analysis provided evidence that the introduction of moxifloxacin into the recommended regimen for the treatment of non-drug resistant TB improves the clinical outcome by elevating the culture conversion rate and reducing the recurrence rate.
References
Xu P, Chen H, Xu J, Wu M, Zhu X, Wang F, Chen S, Xu J. Moxifloxacin is an effective and safe candidate agent for tuberculosis treatment: a meta-analysis. Int J Infect Dis. 2017 Jul;60:35-41. doi: 10.1016/j.ijid.2017.05.003. PMID: 28495364