Should cardiologists prescribe SGLT2 Inhibitor routinely to all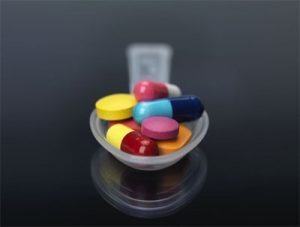 SGLT2 inhibitors are introduced primarily as glucose-lowering drugs but the new analysis of DECLARE-TIMI 58 trial gave startling revelations that SGLT2 inhibitors reduced both atherosclerotic cardiovascular disease as well as heart failure outcomes in diabetic patients. Whether this drug is also useful in non-diabetic patients with ASCVD risk and heart failure risk is a matter of future research.
Two previous trials with SGLT2 inhibitors and diabetes -- EMPAREG Outcomes with empagliflozin and CANVAS have also proved that these drugs empagliflozin, canagliflozin created pronounced benefits among patients with prior myocardial infarction and preserved ejection were the subjects of new analysis reported in DECLARE-TIMI 58 trial using dapagliflozin.
It reminds us of the introduction of statins in early 2000 when it was introduced as a lipid-lowering drug and later on the membrane stabilization impact of the drug was overwhelming. Dapagliflozin primarily introduced as glucose lowering drug is found to be very effective in ASCVD as well as heart failure outcomes.
It is been suggested that since diabetes has got a profound impact on the inflammatory milieu it causes severe inflammatory disease adversely impacting on the pump of the circulation (heart) causing heart failure, pipes of the circulation that are vessels (causing atherosclerosis) and the filter called diabetic nephropathy.
Use of SGLT2 inhibitor is impacting all three of them and should be considered strongly as a part of the routine secondary prevention to induce ischemic events, heart failure, and renal events.
What is most exciting that these effects are acting via glucose independent mechanism and absolute risk reduction in post-MI patients is similar in diabetic and nondiabetic populations and additive to what is observed with antiplatelet therapy and intensive statin therapy.
It is a very intriguing thought that a cardiologist is finding an antidiabetic drug as a major drug into its list of secondary prevention drugs. Whether this drug is active only in diabetic patients in benefiting with cardiovascular outcomes or also in non-diabetic patients is also a matter of research for the future.
About SGLT2 Inhibitors
Sodium-glucose Cotransporter-2 (SGLT2) Inhibitors are a class of prescription medicines FDA approved in 2013 for lowering blood sugar in adults with type 2 diabetes. They work by causing the kidneys to remove sugar from the body through the urine. Approved drugs in the SGLT2 inhibitor class include canagliflozin, dapagliflozin, and empagliflozin.