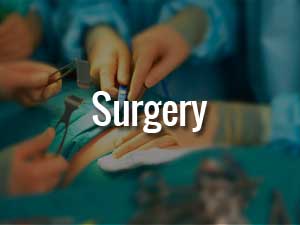 There is an increased risk of postoperative kidney injury by giving two or more antihypertensive drugs on the morning of vascular surgery, according to a study published in the Journal of Vascular Surgery.
Before a major surgery, there is always a varying opinion as to which antihypertensive medication be taken by the patient in the morning.
The researchers did a retrospective study by examining rates of postoperative acute kidney injury (AKI) in 405 drug-treated hypertensive patients who underwent suprainguinal vascular (mostly aortic) surgery. The researchers defined AKI as an increase in serum creatinine ≥0.3 mg/dL or 50% above the baseline level.
Vascular surgery encompasses the diagnosis and comprehensive, longitudinal management of disorders of the arterial, venous, and lymphatic systems, exclusive of the intracranial and coronary arteries.
On the morning of surgery, 47% of patients took none of their antihypertensive drugs, 29% took one drug, and 24% took two or more drugs. Decisions to take or hold medications preoperatively were made by the patients' physicians.
The study found that the incidence of postoperative AKI was 7%, 13%, and 14% among patients who took none, 1, or ≥2 medications, respectively, on the morning. On multivariable analysis, patients who took 1 drug had a nonsignificantly higher risk for AKI (adjusted odds ratio, 1.6 and those who took ≥2 drugs had a significantly higher risk (aOR, 2.7).
Read Also: Intraoperative Oliguria associated with increased AKI after major surgery
This study concluded that withholding the antihypertensive drugs on the morning of suprainguinal vascular surgery might be a wise decision but whether the findings apply to other types of surgeries is still not clear.

Every year, there are about 13.3 million cases of acute kidney injury (AKI). A burden that is becoming particularly high in emerging countries, where the annual incidence is estimated to be 11.3 million. Out of 1.7 million deaths per year caused by AKI globally, around 1.4 million occur in low- and middle-income countries.
 For more reference log on to https://www.jwatch.org/na47066/2018/07/12/should-blood-pressure-medications-be-given-just-before