Should anticoagulants be restarted after GI bleeding or not?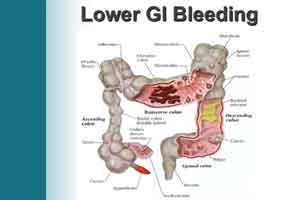 Carlos Sostres, M.D., from the Hospital Clínico Universitario Lozano Blesa in Zaragoza, Spain, and colleagues conducted a study to determine the risk and rates of rebleeding, vascular events and death in patients treated with antiplatelet or anticoagulant agents who developed major gastrointestinal bleeding
The researchers found that among 871 patients (mean age, 78.9 years), 38.9 percent used an anticoagulant agent, 52.5 percent used an antiplatelet agent, and 8.6 percent used both. The vast majority (93.1 percent) interrupted treatment after gastrointestinal bleeding, but 80.5 percent restarted therapy within 7.6 days. During a median follow-up of 24.9 months, resumption of both therapies was associated with a higher risk for rebleeding, lower risk for ischemic events or death, and a similar risk for upper and lower gastrointestinal events. They found a similar pattern of rebleeding with resumption of therapy no more than seven days after bleeding. In patients treated with anticoagulant agents, rebleeding rates were higher than in patients taking antiplatelet agents (138.0 versus 99.0 events per 1,000 patient-years). In 61.8 percent of cases, the rebleeding location was identical.
The researchers concluded that resumption of anticoagulant or antiplatelet therapy after a gastrointestinal bleeding event was associated with a lower risk of vascular events and death and a higher rebleeding risk. The benefits of early reinstitution of anticoagulant or antiplatelet therapy outweigh the gastrointestinal‐related risks.
"Our study provides information to balance the risks and benefits of the global management of these two pharmacological groups of drugs widely associated with increased gastrointestinal bleeding risk," the authors write.
For further reference log on to:
https://doi.org/10.1111/apt.15441
Source : Alimentary Pharmacology and Therapeutics.