Shorter antibiotic prophylaxis after head, neck surgery good enough: JAMA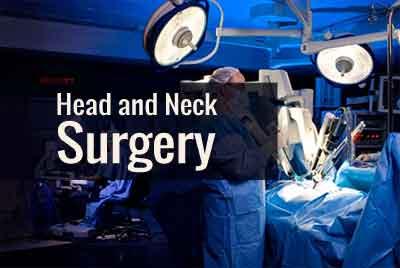 Shorter antibiotic prophylaxis after head, neck surgery good enough, finds JAMA study.
Dutch researchers have reported results of a systematic review and meta-analysis according to which short-course antibiotic prophylaxis should be used after ear, nose, and throat (ENT) or oral and maxillofacial (OMF) surgery. The findings of the review have been published in
JAMA Otolaryngology-Head & Neck Surgery
.
Usually, postoperatively a long course of antibiotics is instituted even though current evidence favors short-course treatment after ENT and OMF surgery.
The researchers from Radboud University Medical Center in the Netherlands
in
a systematic review and meta-analysis included 21 articles and 1974 patients.
The studies compared antibiotic prophylaxis courses of 24 hours or less after ENT or OMF surgery with an antibiotic course of 72 hours or more. The main outcomes were the relative risk (RR) of SSIs, microbial origins of surgical site infections, adverse events, duration of hospital stay, and treatment costs.
The researchers in patients receiving 24 hours or less vs 72 hours or longer antibiotic prophylaxis regimens, found no significant difference in the occurrence of postoperative infections in the pooled population (RR, 0.90; 95% CI, 0.67 to 1.19), or in the ENT (RR, 0.89; 95% CI, 0.54 to 1.45), and OMF populations (RR, 0.88; 95% CI, 0.63 to 1.21), separately. In addition, no heterogeneity was observed overall or in the subgroups. However, patients receiving extended-course antibiotic prophylaxis were more than twice as likely to develop adverse events unrelated to the surgical site (RR, 2.40; 95% CI, 1.20 to 3.54).
The researchers concluded that no significant differences were found in the relative risks of developing surgical site infections after receiving short-course antibiotic prophylaxis vs extended-course antibiotic prophylaxis.
These results suggest that short-course antibiotic prophylaxis is recommended unless risk groups are found to benefit from an extended course," the authors of the study write. "In the future, placebo-controlled randomized clinical trials need to be conducted to identify these risk groups who might benefit from different protocols."
For further reference log on to: JAMA Otolaryngol Head Neck Surg study