Short sleep duration in children may increase risk of psychiatric disorders later: JAMA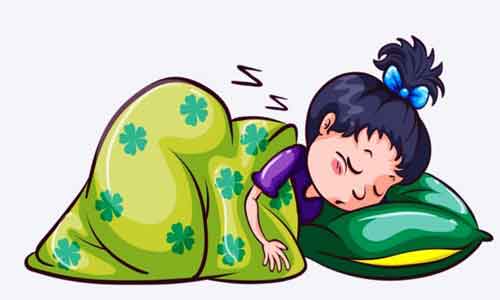 Norway: Sleep duration in children can help in predicting the future occurrence of psychiatric disorder, a recent study has suggested. Targeting sleep duration thus could be beneficial for mental health interventions.
According to the study, published in the JAMA Network Open, short sleep duration increases the risk of future occurrence of emotional disorder symptoms in both boys and girls. Also, it found an association between reduced sleep and behavioral disorder symptoms in boys.
"Improving sleep in children may help protect against the development of symptoms of common psychiatric disorders and may be advantageous in the treatment of such disorders," wrote the authors.
The long-term association between sleep duration and mental health in children is currently unknown. Bror M. Ranum, Norwegian University of Science and Technology (NTNU), Trondheim, Norway, and colleagues investigated the prospective associations between sleep duration and symptoms of emotional and behavioral disorders at ages 6, 8, 10, and 12 years.
The study included 799 participants from the Trondheim Early Secure Study, where all time-invariant confounders and baseline levels of study variables were accounted for. The investigators conducted a representative, stratified random sample of children in the study born between January 1, 2003 and December 31, 2004. The participants were followed up biennially from 4-12 years old and the data was analyzed in 2019.
Sleep duration was assessed with 1 week of continuous use of a triaxial accelerometer. Symptoms of emotional (anxiety and depression) and behavioral (oppositional defiant, conduct, and attention-deficit/hyperactivity) disorders were measured by semistructured clinical interviews (using the Preschool Age Psychiatric Assessment and the Child and Adolescent Psychiatric Assessment) with parents (at all ages) and children (from age 8 years).
Read Also: Children who sleep an hour less at higher risk of type 2 diabetes, says study
Key findings of the study include:


Shorter sleep duration at age 6 years (β [unstandardized regression coefficient] = −0.44;) and 8 years (β = −0.47) forecasted symptoms of emotional disorders 2 years later.


Comparatively short sleep duration at age 8 years (β = −0.65) and 10 years (β = −0.58) was associated with symptoms of behavioral disorders 2 years later among boys but not among girls at age 8 years (β = −0.14) or 10 years (β = −0.05).


These associations were statistically significant among boys compared with girls at age 8 years (Δχ21 = 13.26) and 10 years (Δχ21 = 10.25).


Symptoms of psychiatric disorders did not forecast sleep duration at any age.


Read Also: Right Sleep time for Children: American Academy of Pediatrics Recommendations
"This study found that short sleep duration was associated with the development of symptoms of psychiatric disorders, but symptoms of psychiatric disorders were not associated with reduced sleep," wrote the authors.
"Although we could not infer a causal relationship between reduced sleep and psychiatric symptoms, we believe the findings suggest that targeting sleep duration could be advantageous for mental health interventions. Treatment and prevention studies are needed to substantiate this suggestion," they concluded.
The study, "Association Between Objectively Measured Sleep Duration and Symptoms of Psychiatric Disorders in Middle Childhood," was published online in JAMA Network Open.
Source : JAMA Network Open