................................ Advertisement ................................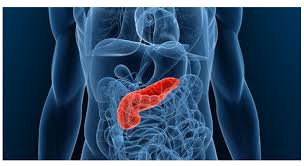 Pancreatic cancer occurs among older individuals who also have chronic comorbid medical conditions, such as hypertension. Antihypertensive medication use has increased significantly among these individuals.Zhensheng Wang presented findings of a study at American Association for Cancer Research Annual Meeting short-acting which infers that Calcium channel blockers are associated with increased risk for pancreatic cancer among postmenopausal women.
The researchers used data from the Women's Health Initiative to assess how antihypertensive drugs and the soluble receptor for advanced glycation end product (sRAGE) may affect pancreatic cancer risk.They collected data on medication usage from 145,551 postmenopausal women aged 50 to 79 years who were enrolled from 1993 to 1998 and did not have prevalent cancer at baseline. The investigators assessed four types of antihypertensive drugs: beta blockers, diuretics, angiotensin-converting enzyme inhibitors and calcium channel blockers.Mean follow-up was 13.8 years.By August 2014, researchers observed 841 cases of pancreatic cancer.Compared with ever-users of other types of antihypertensive medications, users of short-acting CCBs had a hazard ratio (HR) for development of pancreatic cancer of 1.66, which was significant after adjustment for a number of relevant factors
After adjustment for comorbid factors, women who had ever used short-acting calcium channel blockers (n = 14,105) demonstrated a 66% higher risk for pancreatic cancer (HR = 1.66; 95% CI) compared with those who had ever used other antihypertensive drugs.Those who used calcium channel blockers for more than 3 years demonstrated a 107% higher risk than those who had ever used other antihypertensive drugs. These association remained significant after investigators accounted for competing risks.
................................ Advertisement ................................
sRAGE is thought to slow inflammatory response by blocking pro-inflammatory signaling. The blockage caused by the use of calcium channel blockers may reduce sRAGE release and cause chronic inflammation, a known risk factor for pancreatic cancer and other cancer types.
Among a smaller cohort of patients for whom serum sRAGE levels were available, there were lower levels seen in those taking short-acting CCBs compared with any other type of antihypertensive medication (P = .032).
................................ Advertisement ................................
The other studied antihypertensive medications, including long-acting calcium channel blockers, did not appear associated with increased risk for pancreatic cancer.The limitations of the study included its observational nature, the inclusion of only postmenopausal women but no men or younger women, and so further investigation is needed to elucidate the potential risks.
Dr Kamal Kant Kohli-MBBS, DTCD- a chest specialist with more than 30 years of practice and a flair for writing clinical articles, Dr Kamal Kant Kohli joined Medical Dialogues as an Editor-in-Chief for the Speciality Medical Dialogues section. Besides writing articles, as an editor, he proofreads and verifies all the medical content published on Medical Dialogues including those coming from journals, studies,medical conferences,guidelines etc.
Before Joining Medical Dialogues, he has served at important positions in the medical industry in India including as the Hony. Secretary of the Delhi Medical Association as well as the chairman of Anti-Quackery Committee in Delhi and worked with other Medical Councils in India. Email: editorial@medicaldialogues.in. Contact no. 011-43720751
To know about our editorial team click here
................................ Advertisement ................................