Shockwave treatment effective for Erectile Dysfunction: Journal of Urology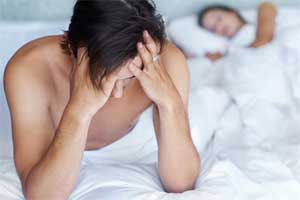 Short-term treatment of erectile dysfunction is effective when exposed to Low-intensity shock wave treatment, but the efficacy gradually decreases after 2 years, according to a study published in the The Journal of Urology.
Noam D. Kitrey and his associates conducted a study to evaluate the long-term effect of Low-intensity extracorporeal shock wave therapy(LIST) in patients with clinical success 1 month after the end of treatment.
LIST introduced a new revolution in erectile dysfunction treatment. It is a modality that is not targeted to the symptom which modifies the underlying pathological process that causes ED and may include regenerative elements, eg neovascularization of cavernous tissue and improved endothelial function.
A total of 156 patients treated with standard LIST protocol were considered for the study with the median age of 59.1 years. All the patients who underwent LIST for ED were followed for the last 5 years. A heterogeneous group of patients treated with penile LIST during previous clinical studies comprised the cohort, including men with a large range of baseline erectile dysfunction severities such as CVRF, CVD, and DM. Responders and nonresponders to PDE5Is were included. Although these patients participated in different studies, the treatment protocol and evaluation methods were identical in all.
There were 12 treatment sessions, including twice weekly for 3 weeks, 3 weeks with no treatment and an additional 3 weeks with 2 sessions per week. LIST was applied to 5 treatment points along the penis. A total of 1,500 shock waves was applied at 0.09 mJ/mm2 and 120 shocks per minute.
Success at 1 month was determined according to strict predesignated criteria. All included patients were followed at the clinic at 3 and 6 months.
Of these cases, 99 (63.5%) responded to treatment and were considered successful according to the mentioned criteria. Patients who did not respond to LIST were referred to other treatments or received a second-round treatment. Two patients with initial success were lost to followup after 18 months. In these patients, treatment was considered to have failed at the 24-month visit.
Read Also: Methods to reverse Erectile Dysfunction: Check it out
The study found that during the 2-year followup the clinically effective response decreased with time. The researchers started with 99 positive responders (63.5%) at 1 month and ended with only 53 (34%) at 2 years The response was maintained 2 years after the end of treatment in 53% of the patients in whom therapy was initially successful at 1 month. The response was maintained after 24 months in only 20 of the 49 patients (40.8%) with severe ED in whom LIST was initially successful compared to 33 (66%) of the remaining patients. A gradual decrease in the effect of LIST on erectile function was seen with time.
The results indicate that patients with more severe disease at baseline had a higher probability of treatment failure at 2 years. Patients with DM showed early failure. Patients with severe ED and with diabetes had probably the worst prognosis as the initial positive response was not maintained in any patient in this group after 2 years.
The study concluded that in patients who initially responded positively to LIST, there was a gradual increase in the effect on erectile dysfunction with time. Results indicate that patients with more severe disease at baseline have a higher probability of treatment failure at 2 years. However, patients with milder forms of ED have a better chance that the beneficial effect will be preserved after 2 years.
For more information log on to
https://doi.org/10.1016/j.juro.2018.02.070
A Similar study was recently published in the Journal
Sexual Medicine
that stated Low-Intensity Shockwave Therapy in patients with ED unresponsive to PDE5i treatment was effective and safe in 60% of patients treated. The efficacy response was maintained for 12 months in most patients.
Read Also: Low-Intensity Shockwave Therapy Effective for treating Erectile Dysfunction
Source : With inputs from the The Journal of Urology