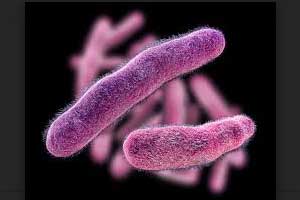 Shigella isolates with reduced susceptibility to the fluoroquinolone ciprofloxacin continue to increase, the CDC warned on Friday. Additionally, the agency is now seeing a rise in isolates resistant to the macrolide azithromycin.
Preliminary data from 2016 show that 8% of tested isolates had reduced ciprofloxacin susceptibility, and 10% had reduced azithromycin susceptibility. In 2017, the proportions were 17% and 22%, respectively.
Shigellosis usually resolves without treatment within 5 to 7 days. When antibiotic therapy is needed, clinicians should carefully monitor patients, the CDC advises. If a suspected fluoroquinolone or azithromycin treatment failure occurs, providers should:
Consider reaching out to an infectious disease specialist to discuss other treatment options
Obtain a stool specimen for additional antimicrobial susceptibility testing
Report the treatment failure and send an isolate to the state health department
CDC is particularly concerned about people who are at high risk for multidrug-resistant Shigella infections and are more likely to require antibiotic treatment, such as men who have sex with men, patients who are homeless, and immunocompromised patients. These patients often have a more severe disease, prolonged shedding, and recurrent infections.
Shigellosis is a type of food poisoning caused by infection with the Shigella species. It is a major public health problem in developing countries where sanitation is poor. Shigellosis is spread by means of fecal-oral transmission.
For more reference log on to CDC https://emergency.cdc.gov/han/han00411.asp
and NEJM Journal Watch https://www.jwatch.org/fw114263/2018/06/11/cdc-shigella-resistant-ciprofloxacin-azithromycin-rise