SGLT2 inhibitors may cause Fournier's gangrene of genital area in diabetics : FDA warns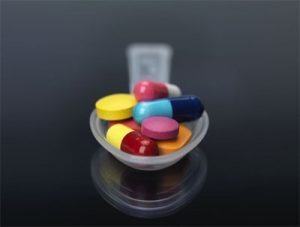 The Food and Drug Administration (FDA) has issued a warning regarding serious genital infection known as Fournier's gangrene that has been reported in diabetics taking a certain class of diabetes drugs SGLT2 inhibitors. In all with one death and 11 others have been hospitalized due to rare cases of necrotizing fasciitis of the perineum with sodium-glucose cotransporter-2 (SGLT2) inhibitors. The FDA has also called for including this risk in the drugs' labelling.
Necrotizing fasciitis of the perineum, also known as Fournier's gangrene, is a serious infection of the genitals and area around the genitals. In the last 5-year period w.ef.March 2013 to May 2018, 12 cases (7 men and 5 women) of Fournier's gangrene in patients taking an SGLT2 inhibitor have been identified by FDA. The infection reportedly developed within months of the patients starting SGLT2 therapy and the drug had to be discontinued in most cases. All patients required surgical treatment and there was 1 reported death.
SGLT2 inhibitors were first approved in 2013 to lower blood sugar in adults with type 2 diabetes.They work by causing the kidneys to remove sugar from the body through the urine. Approved drugs in the SGLT2 inhibitor class include:
canagliflozin (Invokana)
canagliflozin and metformin (Invokamet, Invokamet XR)
dapagliflozin (Farxiga)
dapagliflozin and metformin extended-release (Xigduo XR)
dapagliflozin and saxagliptin (Qtern)
empagliflozin (Jardiance)
empagliflozin and linagliptin (Glyxambi)
empagliflozin and metformin (Synjardy, Synjardy XR)
ertugliflozin (Steglatro)
ertugliflozin and metformin (Segluromet)
ertugliflozin and sitagliptin (Steglujan)
The FDA warns Healthcare professionals and directs them to assess patients for Fournier's gangrene if they present with symptoms of tenderness, redness, or swelling of the genitals or the area from the genitals back to the rectum, and have a fever above 100.4ºF, or feel the general malaise.
The regulator also wishes them to initiate treatment immediately with broad-spectrum antibiotics and surgical debridement if needed. The offending drug, the SGLT2 inhibitor should be discontinued and the patient's glucose levels should be closely monitored; alternative treatment for glycemic control should be considered.
Source : Press Release