SGLT2 inhibitors do not increase bladder cancer risk, contrary to concerns raised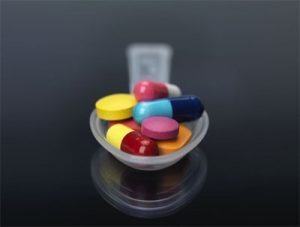 Florence, Italy: Widely used medications for type 2 diabetes, SGLT‐2 inhibitors, do not increase the risk of cancer in general or, bladder cancer in particular -- is the finding of a recently published study in the journal Diabetes, Obesity and Metabolism.
Sodium‐Glucose co‐Transporter‐2 inhibitors are widely used medications for the treatment of type 2 diabetes. In the case of metformin failure, they are considered to be among the first-choice drugs due to their favourable effects on renal disease progression and cardiovascular risk. However, some studies have suggested the detrimental effects of drugs in long term use.
Bladder cancer concerns were raised with the use of dapagliflozin. Also, a possible increase in the incidences of cancer and malignancies other than bladder cancer has been demonstrated in rats and mice, although the mechanisms are not considered relevant to humans.
Matteo Monami, Careggi Teaching Hospital, Department of Diabetology, University of Florence, Florence, Italy, and colleagues conducted this meta‐analysis of randomized trials to assess the effects of SGLT‐2i on the overall incidence of malignancies and on different types of cancer, summarizing the results of trials with a duration of at least 1 year.
For the study, the researchers searched the online databases for Dapagliflozin", "Empaglifozin", "Ertuglifozin", "Ipraglifozin", Tofoglifozin" or "Luseoglifozin" to identify randomized trials with a duration of more than 52 weeks up to 1 December 2018 that compared SGLT-2is with placebo or active comparators.
They identified 27 trials that included 27,744 patients treated with SGLT2 inhibitors and 20,441 treated with comparators. The outcomes considered were all types of cancer and several site-specific cancers (ie, breast, pulmonary, gastrointestinal, hepatic, pancreatic, skin, prostate and bladder).
Also Read: Warning-SGLT2 Inhibitors may mask ketoacidosis preoperatively, prove fatal
Key findings of the study include:


Among the 1659 cases of cancer (938 and 721 in patients treated with SGLT2‐is and comparators, respectively), 197 (11.9%) were prostate cancers, 121 (7.3%) were skin cancers, 107 (6.5%) were breast cancers, 126 (7.6%) were gastrointestinal tract cancers, 106 (6.4%) were bladder cancers, 88 (5.3%) were respiratory airways cancers, 36 (2.2%) were kidney cancers, 29 (1.7%) were pancreas cancers, 23 were female genital tract cancers (1.4%) and 17 (1.0%) were liver cancers.


No difference was observed in the overall incidence of malignancies between patients allocated to SGLT‐2is and those allocated to comparators.


No significant difference in the effect on overall malignancies was observed when trials with different comparators, or with different SGLT‐2 inhibitor, were analysed separately.


Using Peto's analysis, a significant increase in the risk of overall cancer was observed with use of canagliflozin.


Similar results were obtained when considering only trials of longer duration (>104 weeks), with MH‐OR of 0.99 [0.24–4.07], 0.99 [0.87–1.13] and 1.11 [0.88–1.41] for canagliflozin, dapagliflozin and empagliflozin, respectively.


The incidence of bladder cancer was not significantly affected by treatment with either canagliflozin or empagliflozin, whereas a significant reduction was observed with dapagliflozin treatment.


No significant difference was observed for any other type of cancer considered in the analysis.


Metaregression analysis revealed no correlation between baseline age and BMI and the risk of overall malignancies.


Also Read: SGLT2 inhibitor empagliflozin promotes more weight loss than Metformin in PCOS
Based on the findings, the authors concluded that available data from randomized trials do not suggest a detrimental effect of SGLT‐2is on the incidence of malignancies in general, or in bladder cancer in particular.
To read the complete study follow the link: https://doi.org/10.1111/dom.13745