Severe Tinnitus associated with suicide in women, not men: JAMA Study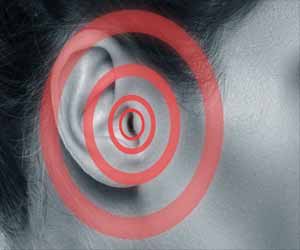 Delhi: Tinnitus -- a perception of noise or ringing in the ears -- may drive you to suicide, according to a recent study.
The study, published in the journal JAMA Otolaryngology-Head & Neck Surgery, found a sex-dependent association of tinnitus with suicide attempts, with severe tinnitus associated with suicide attempts in women but not in men.
Tinnitus, also called as ringing ears is characterized by ringing or buzzing noise in one or both ears that may be constant or come and go. It is often associated with hearing loss. It is not a disease but a symptom that can result from a number of underlying causes such as age-related hearing loss, ear injury or a circulatory system disorder. Treatment usually involves helping people cope with the condition. Treatments can include cutting out caffeine and aspirin and also taking supplements such as ginkgo biloba or B vitamins.
The study by Alessandra Lugo, Department of Environmental Health Sciences, Istituto di Ricerche Farmacologiche Mario Negri IRCCS, Milan, Italy, and colleagues assessed whether the association between tinnitus and suicide would differ between men and women using data from a large population-based study, the Stockholm Public Health Cohort (SPHC).
The study involved a survey of 72,000 Swedish adults from the Stockholm Public Health Cohort (SPHC). Tinnitus was assessed by the question "Do you have any of the following health problems or symptoms?" of which tinnitus was an option. Possible answers were "No; Yes (moderate problem); Yes (severe problem)."
Also Read: Migraine linked to Tinnitus and Other Cochlear Disorders : JAMA
Key findings of the study include:


Among 71 542 SPHC participants, 2404 (3.4%) reported having attempted suicide.


Overall, 16 066 (22.5%) respondents reported having any tinnitus, 1995 (2.8%) had severe tinnitus, and 1484 (2.1%) had been diagnosed with tinnitus by a specialist.


In all, 19.8% (395) of severe cases of tinnitus had been diagnosed by a specialist.


The number of suicide attempts was higher among participants with any tinnitus and among those with severe tinnitus.


This association was not observed for those with a formal diagnosis of tinnitus.


In stratified analyses, the association between severe tinnitus and suicide attempt remained statistically significant only in women.


Also Read: Specially Timed Sound & Skin Signals Ease Tinnitus Symptoms
"Since only a fifth of the participants with severe tinnitus were diagnosed by a specialist, there is a need for increased resources toward the management of tinnitus in clinical practice. Furthermore, additional research is needed to understand the pathophysiological differences between men and women with tinnitus," concluded the authors.
To read the complete study follow the link:
doi:10.1001/jamaoto.2019.0566