Severe hypoglycemia during dental implant surgery: a case study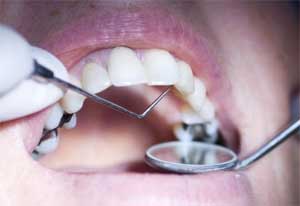 Japan: In a case report published in the journal BMC Oral Health, Hajime Shimoda and Tetsu Takahashi from Tohoku University Graduate School of Dentistry, Japan, describe the perioperative glycemic management in a patient with type 1 diabetes (T1D) who experienced a rare bout of severe hypoglycemia during dental implant surgery.
Patients with type 1 diabetes have poor glycemic control owing to extreme impairments in glucose tolerance. There are few reports regarding dental implant surgery in patients with T1D.
The case described here is of a 60-year-old male patient with type 1 diabetes who was scheduled for dental implant primary surgery in the right mandibular first and second molar region.
Premedication with peroral antibiotics was carried out to prevent possible systemic infection as a complication of diabetes. The patient was treated to control intraoperative hypertension with diligent attention to cardiovascular conditions by using a bolus administration of nicardipine and diltiazem.
During surgery, he abruptly complained of hypoglycemic symptoms and had a blood glucose level of 32 mg/dL. Following oral administration and electrolyte-combined infusion of glucose, he immediately recovered from the critical situation. The surgical procedure, involving a lower jaw implant fixture placement, was performed as planned and resulted in less invasion, limited to the area of implant fixture placement within the right mandibular region of the two molars, compared to implant surgery that spans the entire lower jaw.
"The present case suggests that it is essential to promptly monitor possible signs of hypoglycemia-precipitated acute symptoms in patients with diabetes. In addition, it is also necessary to appropriately administer insulin with an electrolyte-combined infusion of glucose for deliberate glycemic control; this is particularly true in patients with T1D undergoing relatively highly-invasive oral surgical manipulation such as commonly performed dental implant surgery spanning the entire jaw," write the authors.
"Therefore, dental anesthesiologists, as well as oral surgeons, are specifically required to provide principal cardiorespiratory monitoring and carry out careful systemic management particularly for a medically compromised patient such as the one we have presented with T1D who may experience complications including severe hypoglycemia and unstable hemodynamics," they conclude.
For further reference follow the link:
https://doi.org/10.1186/s12903-018-0679-z
[poll id=118842]