Semaglutide reduces cardiac events in high risk diabetics: PIONEER 6 trial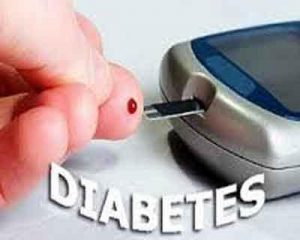 Oral Semaglutide reduces cardiac events in high-risk diabetics reveal results of PIONEER 6 trial.
According to results of the PIONEER 6 trial announced at the symposium at the American Diabetes Association oral semaglutide is safe for patients with type 2 diabetes (T2D) at high cardiovascular (CV) risk. Oral semaglutide reduced cardiovascular death and all-cause mortality by nearly 50 percent, based on median follow up of 15.9 months.
Oral semaglutide is the first oral formulation of a glucagon-like peptide-1 (GLP-1) receptor agonist developed for the treatment of type 2 diabetes.
"By eliminating the barrier of an injection, oral semaglutide has the potential for widespread use in the treatment of type 2 diabetes including in high-risk patients with cardiovascular disease and chronic kidney disease," said lead investigator, Mansoor Husain, MD, director of the Toronto General Hospital Research Institute; executive director of the Ted Rogers Centre for Heart Research; and professor of medicine at the University of Toronto. "Although the number of events was somewhat small during this relatively short follow-up period, the participants randomized to receive oral semaglutide had about a 50% reduction in cardiovascular-related death and all-cause mortality."
PIONEER 6 was conducted across 21 countries and included 3,183 participants who were randomized to receive either a 14 mg dose of semaglutide (n=1591) once daily, or placebo . The mean age of participants was 66 years, with 85 percent ≥50 or older with established CVD or CKD , and 15 percent ≥60 with CV risk factors only. The study's primary endpoint was time to first major adverse cardiac event (MACE), including CV death, nonfatal myocardial infarction or non-fatal stroke. Nearly all participants completed the trial—99.7% in the semaglutide arm and 99.6% in the placebo arm . The cardiovascular results were based on 137 MACEs over just under 16 months of follow-up.
In addition to PIONEER 6, other trials within the PIONEER program have studied the effects of oral semaglutide, a tablet version of current glucagon-like peptide 1 (GLP-1) receptor agonist medication. These trials include oral semaglutide up to 14mg once daily as initial therapy of diabetes, in various combinations with oral or injected glucose-lowering agents, and compared to other medications (sitagliptin, empagliflozin and liraglutide) or placebo, and stratified to include populations with additional risk such as patients with chronic kidney disease and those at high risk for cardiovascular disease. The results have demonstrated that the efficacy, safety and tolerability of oral semaglutide is statistically significant. In the head-to-head trials with the oral glucose-lowering agents tested, oral semaglutide was significantly better with regards to A1C reduction at the conclusion of the trial.
"Oral semaglutide is currently under review by the FDA, the EMA and Health Canada," said chief investigator, John Buse, MD, PhD, Verne S. Caviness Distinguished Professor, chief of the division of endocrinology, director of the NC Translational and Clinical Sciences Institute, and the executive associate dean of clinical research at the University of North Carolina School of Medicine in Chapel Hill. "If approved, oral semaglutide will be the first oral formulation of a GLP-1 receptor agonist in a tablet. GLP-1 receptor agonists are arguably the most powerful class of glucose lowering drugs in the setting of type 2 diabetes and also are associated with weight loss and evidence of cardiovascular benefit. We hope that the availability of an oral formulation of a GLP-1 receptor agonist will increase the range of providers and patients who will feel comfortable with prescribing and taking GLP-1s."