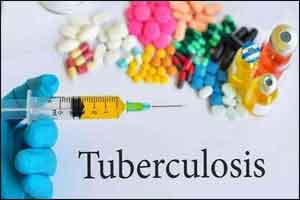 According to a trial published in the Annals of Internal Medicine, Self-administered weekly treatment for latent tuberculosis "may be an acceptable strategy" in the U.S.
Dr.Robert Belkna et al. conducted an open-label, phase 4 randomized clinical trial to compare treatment completion and safety of once-weekly isoniazid and rifapentine by self-administration versus direct observation.
In the trial 1000 adults with latent TB were randomized to receive once-weekly isoniazid plus rifapentine one of three ways: under direct observation by a provider; self-administered at home with monthly in-person monitoring; or self-administered at home with monthly monitoring plus weekly text reminders.
The primary outcome was treatment completion, defined as 11 or more doses within 16 weeks and measured using clinical documentation and pill counts for direct observation, and self-reports, pill counts, and medication event–monitoring devices for self-administration.
The Median age in the study was 36 years and 48% of participants were women.The completion of treatment was 87.2%  in the direct-observation group, 74.0%  in the self-administration group, and 76.4%  in the self-administration–with–reminders group.Self-administered therapy without reminders was noninferior to direct observation in the United States.
In the conclusion, the study supports using self-administered, once-weekly isoniazid and rifapentine to treat latent tuberculosis infection in the United States, and such treatment could be considered in similar settings when direct observation is not feasible.
This study shows that healthy individuals like those with latent TB do not need directly observed therapy to complete treatment. The result shall encourage its Implementation in places outside U.S.
For more details click on the link :
http://annals.org/aim/article-abstract/2661483/self-administered-versus-directly-observed-once-weekly-isoniazid-rifapentine-treatment