Secukinumab OK for treatment of axial spondyloarthritis: Findings from PREVENT Trial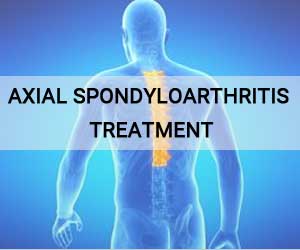 Delhi: Findings from phase 3 PREVENT trial supports the use of secukinumab (Cosentyx) for the treatment of non-radiographic axial spondyloarthritis (nr-axSpA).
"These data are encouraging for people living with nr-axSpA, where there are only limited treatment options available," said John Tsai, MD, head of global drug development and chief medical officer for Novartis. "It's a great example of how we're working to reimagine medicine to help patients realize early relief from this disease."
Axial spondyloarthritis (axSpA) is a chronic inflammatory disease predominantly affecting the axial skeleton (sacroiliac joints and spine). Nonradiographic axSpA (axSpA without radiographic sacroiliitis) and ankylosing spondylitis (AS; the radiographic form of axSpA) are considered nowadays as two consecutive stages of one disease.
Generally, the diagnosis of the nr-axSpA face is delayed or incorrect and at present, there are no FDA approved options to treat this condition.
According to a press release released by the pharmaceutical company Novartis, the trial had met its primary endpoint of Assessment in Ankylosing Spondylitis (ASAS) 40 at week 52 with secukinumab. This demonstrated a significant and clinically meaningful reduction in disease activity when compared to placebo.
The trial also demonstrated a sustained response and safety profile consistent with previously published trials.
"Non-radiographic axial spondyloarthritis is a chronic debilitating disease, which left untreated can have a significant impact on patients' quality of life," said Atul Deodhar, MD, professor of medicine and medical director of Rheumatology Clinics at Oregon Health & Science University, and an investigator in the secukinumab clinical trial program. "These positive results indicate a potential new treatment option to help patients experience relief from the signs and symptoms of their disease."
PREVENT, a 2-year randomized, double-blind, placebo-controlled trial, enrolled 555 patients with active nr-axSpA to evaluate the safety and efficacy of secukinumab in patients who had been taking at least two different NSAIDs at the highest dosage up to 4 weeks prior to study start. Investigators defined active nr-axSpA as onset before 45 years of age, spinal pain rated as 40 or more out of 100 on a visual analog scale(VAS), and Bath Ankylosing Spondylitis Disease Activity Index (BASDAI) of 4 or more.
The primary endpoint of PREVENT is the proportion of patients achieving ASAS40 response with secukinumab 150 mg at weeks 16 and weeks 52. The study also included multiple secondary endpoints including change in BASDAI over time and change in the Ankylosing Spondylitis Disease Activity Score with C-reactive protein.
Positive 16-week data from the study were announced in mid-September and submitted to the European Medicines Agency for approval, which if approved would be the fourth indication for secukinumab. The release from Novartis also noted plans to released detailed data of the study results at a future scientific congress.