Second Asian Consensus on Irritable Bowel Syndrome by ANMA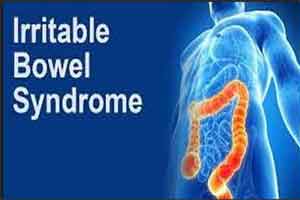 The Asian Neurogastroenterology and Motility Association (ANMA) has updated the Asian IBS Consensus which has been published in the Journal of Neurogastroenterology and Motility.The main message of the update is that all patients with functional gastrointestinal disorders should be evaluated comprehensively with a view to holistic management. Physicians should be encouraged to take a positive attitude to the treatment outcomes for IBS patients.
Following are the major recommendations:


Bowel-related symptoms in IBS consist of abdominal pain, bloating, or discomfort that is either improved or aggravated by passing stool or flatus. The symptoms can be associated with a change in stool form or frequency and other symptoms including urgency, straining and feeling of incomplete defecation.


The patient's bowel pattern should be described according to the Bristol stool form scale (BSFS) with consideration to stool frequency, straining, incomplete evacuation, and urgency.


IBS patients may complain of meal-related symptoms, which include abdominal pain, bloating or distension.


IBS is as prevalent in men as in women in most Asian countries.


Dyspeptic symptoms including upper abdominal pain are prevalent in Asian IBS patients and may result in a misdiagnosis of FD.


Stress relates to the exacerbation of IBS.


IBS is a multi-dimensional disorder with a variable combination of gut dysbiosis, GI low-grade inflammation, mucosal immune activation, increased gut permeability, food intolerance, GI dysmotility, visceral hypersensitivity, altered gut-brain interaction, genetic, and psychosocial factors.


Gut microbial dysbiosis is associated with IBS, especially IBS with predominant diarrhoea (IBS-D).


IBS is associated with immune activation, low-grade gut inflammation, and increased gut permeability.


GI infection predisposes to the development of IBS.


Visceral hypersensitivity plays an important role in the development of symptoms in IBS patients.


Dysregulated entero-endocrine system may contribute to the pathogenesis of IBS.


GI motility disturbances in IBS patients can arise from an exaggerated physiological response to environmental stimuli, such as meals and stressors.


Some diarrhoea-predominant IBS patients have been shown to have rapid GI transit, while some constipation-predominant IBS is associated with slow transit.


IBS patients can show altered brain activations in specific regions, which might be involved in the perception of pain and emotional arousal.


Psychosocial factors have a significant role in the development and aggravation of IBS symptoms.


Genetic factors can contribute to the development of IBS, and gene–environmental interactions need to be further investigated.


IBS is a condition characterized by recurrent abdominal pain/discomfort, occurring in association with defecation or a change in bowel habits, in the absence of organic causes that are detectable by routine medical tests.


The diagnosis of IBS requires careful history taking with reference to the diagnostic criteria of IBS, physical examination, and investigations may be performed if indicated, but there is no single diagnostic or confirmatory test for IBS.


Alarm features that needed to be excluded when considering the diagnosis of IBS include the presence of blood in the stools, unintended weight loss, anaemia, nocturnal symptoms, fever, abdominal mass, ascites, a family history of colorectal cancer, and age of onset > 50 years.


In the primary-care setting, a positive symptom-based diagnosis of IBS is recommended to minimize unnecessary investigations. A step-wise approach, with special attention to the presence of alarm features and the judicious use of selected diagnostic tests to rule out organic disease, is recommended.


In the referral-centre setting, recommended investigations include full blood counts, erythrocyte sedimentation rate, blood chemistry, C-reactive protein, thyroid function test, stool examination for occult blood, parasites and Clostridium difficile infection, and colonoscopy.


Fecal evacuation disorder may present as constipation-predominant IBS.


Wheat sensitivity or non-celiac gluten sensitivity (NCGS) and IBS patients are distinct entities although their symptoms may overlap.


In addition to symptom severity, evaluation of the health-related quality of life (QOL), functional impairment, psychological stressors, and distress is recommended in the clinical evaluation of disease morbidity and monitoring of treatment response.


A low FODMAPs diet could be helpful in IBS.


Antispasmodic agents are efficacious for the treatment of abdominal pain in IBS.


Antidiarrheal agents are effective in controlling diarrhoea in IBS.


Some 5-HT3 antagonists are effective in IBS-D.


Some serotonin 5-HT4 receptor agonists are effective in constipation-predominant IBS.


The effectiveness of probiotics has not been fully validated in IBS.


Antidepressants are effective for IBS, but it is unclear which patient will benefit.


Secretagogues are effective in IBS-C.


Non-absorbable antibiotics are effective in IBS.


Some complementary and alternative medicine (CAM) (specifically peppermint oil and Kampo) could be effective in treating IBS.


Traditional Chinese medicines including herbal and patent prescriptions could be helpful for some IBS patients, but the efficacies should be validated with high-quality RCT.


Psychotherapy is possibly useful in IBS, but data only supports its use in tertiary care patients.


For more details click on the link:
DOI: 10.5056/jnm19041
Source : Journal of Neurogastroenterology and Motility�