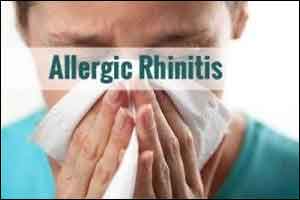 A new study published in International Forum of Allergy and Rhinology has reported that combination therapy of oral montelukast with budesonide transnasal spray provided overall better efficacy compared with budesonide (BD) and montelukast (MNT) monotherapy in the seasonal allergic rhinitis (SAR).
Anti‐inflammatory agents, such as corticosteroids and leukotriene‐receptor antagonists, are recommended by ARIA guidelines as the first‐line choice for treating SAR. However, it is still unclear whether combination therapy with these drugs is superior to therapy with individual drugs.
Read Also: Innovative Freezing Device improves symptoms of Chronic Rhinitis
Dr. Chen and associated conducted a single centered randomized controlled open-label study to compare the efficacy and potential mechanisms of budesonide nasal spray (BD), oral montelukast (MNT), and combination therapy comprising a half-dose of budesonide plus montelukast (hBD+MNT) in SAR patients.
The study enrolled 100 patients (ages, 18-60 years) with moderate to severe SAR. The study participants were randomly assigned to receive transnasal budesonide (BD; n=33; 256 μg, 4 sprays) or montelukast (MNT; 10 mg orally, daily at night; n=34) or hBD+MNT (128 μg+10 mg; n=33) for 14 days.
The outcomes observed at the end of the treatment were severity scores, nasal cavity volume (NCV), a fraction of exhaled nitric oxide (FeNO), eosinophil cationic protein (ECP), histamine and cysteinyl-leukotrienes (CysLTs), and T-cell subsets.
The key findings of the study included are:
There was significant improvement seen with all the 3 treatments from baseline.
However, the combination treatment regimen showed significant improvement in nasal congestion due to nasal obstruction compared with BD or MNT alone.
There were fewer patients with uncontrolled symptoms and improved NCV in BD and hBD+MNT groups compared with MNT group.
There was a significantly high reduction in FeNO in patients who received combination compared with monotherapies from baseline.
Also, there was a significantly high reduction in ECP, histamine, and CysLTs in patients receiving combination treatment compared with patients receiving monotherapies.
There was a reduction in T-helper 1 and Th2 cells and increase in T-regulatory (Treg) cells in nasal mucosa in patients receiving BD or combination regimen of hBD+MN.
However, there was no significant reduction in Th1 cells and increased Treg cells in peripheral blood in patients receiving MNT.
Read Also: Antihistamines + LTRAs more effective than antihistamines alone in allergic rhinitis
"In view of different mechanisms and efficacies of BD and MNT in influencing particular T‐cell subsets in the nasal mucosa and peripheral blood, it is likely that a combination of these agents will provide superior overall efficacy than either drug alone in the treatment of AR with or without concomitant asthma, "write the authors.
The study concluded that compared with BD and MNT monotherapy, the combination therapy of hBD+MNT was generally better, especially in controlling nasal obstruction.
Allergic rhinitis (AR) is defined as symptoms of sneezing, rhinorrhea, nasal obstruction, and pruritus caused by immunoglobulin E (IgE)‐mediated reactions against inhaled allergens and involving mucosal inflammation, which is driven by T‐helper 2 (Th2) cells.
For full information log on to https://doi.org/10.1002/alr.22197