Screening of High Risk Groups for Hepatocellular Carcinoma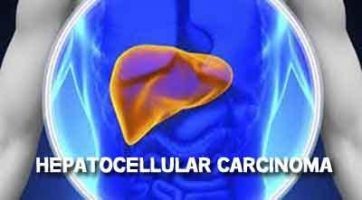 Liver Imaging Reporting and Data System (LI-RADS) has a been a standard reporting system and has proved its utility in screening as well as diagnosis of hepatocellular carcinoma (HCC). The latest modifications of guidelines for use in computed tomography (CT) and Magnetic resonance imaging (MRI) have been published in 2017[1].
Unenhanced ultrasound has always been the preferred screening modality for high-risk cases, being a widely available and cost-effective modality. Three categories have been proposed for grouping patients on ultrasound –
→ NEGATIVE
→ SUBTHRESHOLD
→ POSITIVE
For example, a solid nodule< 10 mm should be considered subthreshold and needs short-term monitoring (in 3-6 months). A solid nodule ≥ 10 mm with parenchymal distortion would need further imaging.
No particular modality has been recommended as modality of choice for diagnosis in LI-RADS and the same modality can be used for surveillance plus diagnosis, the choice of modalities being multifactorial.
Previously, it was believed that it is unfair to compare MRI and ultrasonography, as the former has been used for diagnostic imaging and has higher sensitivity and specificity, whereas ultrasonography is the standard modality for screening purposes. The new guidelines however, illustrate the use of ultrasound for both screening and diagnostic purposes. Tiebreakers in case of doubt have also been specified; as category with a higher degree of suspicion is chosen for screening/surveillance and category with a lower degree of certainty is assigned for the diagnostic purpose.[1]
In a prospective study by Kim and colleagues in 407 cirrhotic patients, a comparison between ultrasound and MRI for predicting HCC was studied. MRI's total detection rate was 86.0 percent which was significantly higher than 27.9 % with ultrasound. Also, MRI showed a significantly lower false-positive rate.
Lesions previously unseen on CT or MRI, but >10 mm in size on present cross-sectional imaging within a one-year period are to be considered criteria for threshold growth in current LI- RADS CT and MRI guidelines. Such lesionsobviously may be more commonly missed on ultrasound. Picking up HCC early is important as these are the lesions which can be treated.
Tumour thrombus suspected on ultrasound can be better confirmed on MRI by means of enhancement and restricted diffusion. In the assessment of fat, blood products, and iron, as well in the assessment of enhancement in different phases, MRI shows superiority to contrast-enhanced CT.
There are few grey zones which persist in the current classification. Targetoid appearance suggests non-HCC malignancy but does not exclude HCC. Similarly, diffusion restriction patterns described are not always clear-cut indefinite diagnosis of hepatocellular carcinoma.
Ultrasound has many limitations, the biggest being operator dependence and other factors being the poor field of view in obese patients, coarse liver echotexture and bowel gas.Contrast-enhanced MRI may thus be a superior modality even for high risk surveillance purpose, when available and affordable in times to come.
Coarse large nodular pattern and portal hypertension have been previously described as most significant risk factors for malignant conversion[2]; the former may be very subjective and risk of HCC is not directly proportional to the severity of portal hypertension.Alfa-fetoprotein protein (AFP) correlation alone should be recommended in cases favouring HCC on imaging, and not biopsy. Current guidelines being very specific, such a practice without patient consent can be held unethical.[3]
REFERENCES:
1. Morgan TA, Maturen KE, Dahiya N, Sun MRM, Kamaya A.US LI-RADS: ultrasound liver imaging reporting and data system for screening and surveillance of hepatocellular carcinoma, Abdom Radiol. 2017 Sep 21
2. Maurizio Soresi, Antonino Terranova, Anna Licata, et al., "Surveillance Program for Diagnosis of HCC in Liver Cirrhosis: Role of Ultrasound Echo Patterns," BioMed Research International, vol. 2017
3. Doyle, A. & Sherman, M. CurrHepatology Rep (2017) 16: 46
Link to latest LI- RADS guidelines by the American College of Radiology:
https://www.acr.org/Clinical-Resources/Reporting-and-Data-Systems/LI-RADS
Dr. Niharika Prasad,
The author is MD (Radiodiagnosis) and is Senior Resident, Dept of Radiology in All India Institute of Medical Sciences, AIIMS Patna. She is a member Editorial Board, Radiology at Specialty Medical Dialogues.