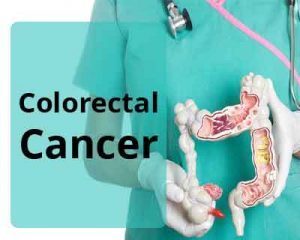 Colorectal cancer is the second most common cause of cancer-related death in men and the third most common in women.
Most colorectal cancers appear to arise from colonic polyps that develop slowly and sometimes transform to cancers. This is the rationale for screening programs that aim to reduce deaths due to colorectal cancer by detecting and removing polyps and/or early-stage colorectal cancers
In March 2016, Canadian Task Force on Preventive Health Care, came out with guidelines on Screening of Colorectal Cancer in primary care.
Following are its major recommendations:-
Screening in Adults Aged 50 to 74
The Task Force recommends screening adults aged 60 to 74 years for colorectal cancer with fecal occult blood testing (FOBT) (either guaiac fecal occult blood testing [gFOBT] or fecal immunochemical testing [FIT]) every two years or flexible sigmoidoscopy (FS) every 10 years. (Strong recommendation; moderate-quality evidence)
The Task Force recommends screening adults aged 50 to 59 years for colorectal cancer with FOBT (gFOBT or FIT) every two years or FS every 10 years. (Weak recommendation; moderate-quality evidence)
Screening in Adults Aged 75 and Older
The Task Force recommends not screening adults aged 75 years and older for colorectal cancer. (Weak recommendation; low-quality evidence)
Screening Using Colonoscopy
The Task Force recommends not using colonoscopy as a primary screening test for colorectal cancer. (Weak recommendation; low-quality evidence)
You can read the full guidelines by clicking on the following link:-
http://canadiantaskforce.ca/ctfphc-guidelines/2015-colorectal-cancer/