Screening and Management of Hyperandrogenic Adolescent: ACOG Committee Opinion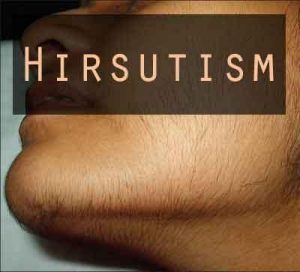 The American College of Obstetricians and Gynecologists has released committee opinion on Screening and Management of the Hyperandrogenic Adolescent. Most common manifestations of androgen excess are hirsutism and acne. In addition to it, Alopecia also may be a symptom. According to Cleveland clinic Hirsutism is a common condition in which a person develops an excessive growth of hair. It affects 5% to 10% of women of child-bearing potential. Acne vulgaris is a common skin condition which is caused by multiple factors and hormonal imbalance at puberty may be a contributing factor. Therefore reports of hirsutism and acne should not be neglected because of their substantial effect on self-esteem and quality of life, and potential for psychosocial morbidity. The treatment in cases of hirsutism and acne is indicated only when symptoms are distressing to the patient but before initiation expectations of treatment should be discussed with the patient. The recommendations have appeared in the Journal Obstetrics & Gynecology.
Recommendations and Conclusions
The American College of Obstetricians and Gynecologists makes the following recommendations and conclusions:


Reports of hirsutism and acne should be taken seriously because of their possible association with medical disorders, their substantial effect on self-esteem and quality of life, and the potential for psychosocial morbidity.


The diagnosis of hyperandrogenism can be based on clinical symptoms or measurement of serum androgens.


There are no clear consensus guidelines on the diagnostic criteria for polycystic ovary syndrome (PCOS) in adolescent girls within 2 years of menarche; thus, obstetrician–gynecologists should exercise caution in assigning this diagnosis prematurely.


Treatment of acne and hirsutism should not be withheld during the ongoing longitudinal evaluation for possible PCOS.


Pelvic ultrasonography is not routinely indicated unless serum androgen levels or the degree of virilization is concerning for an ovarian tumour.


The finding of polycystic ovarian morphology on ultrasonography has a prevalence in adolescent girls of 30–40% and alone is not predictive of the presence or future development of PCOS.


Multimodal therapy is the most effective approach to the treatment of hirsutism; this includes lifestyle changes, physical hair removal, and androgen suppression or blockade with medication that slows or prevents new hair growth.


Hormonal therapy should not be started before menarche. Once initiated, patients should be counselled that it may take 6 months before they see the benefits of treatment.


Any estrogen-containing therapy should be effective at reducing acne, and oral contraceptive pills (OCPs) particularly are effective for adolescents who report premenstrual acne flare-ups.


Patients should be assessed at routine intervals (every 3–6 months) for adverse effects and response to treatment until their condition is stable; they then should be monitored annually.


Monitoring serum androgens is not recommended.



For further reference log on to:



Source : Inputs from Journal Obstetrics & Gynecology