Scientists Genetically Engineer Zika Virus Clone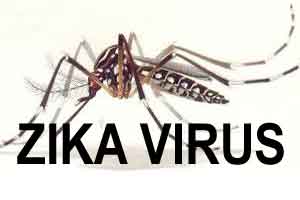 New York : In a pioneering effort, a team of researchers has genetically engineered a clone of the Zika virus strain.
According to them, cloning the virus can help in the development of counter-measures and exploring how or whether the Zika virus has evolved to spread more quickly and cause more severe diseases in people.
"The Zika clone, together with mosquito infection models and the Zika mouse model, represent a major advance towards deciphering why the virus is tied to serious diseases," said lead author Pei-Yong Shi, professor at the University of Texas Medical Branch, US.
"The new clone is also a critical step in developing a vaccine and antiviral drug against Zika," Shi added in a paper published in journal 'Cell Host and Microbe'.
In the study, the team first individually cloned five genome fragments and then assembled them together to form the Zika virus clone. The researchers then used the Zika mouse model to demonstrate that the cloned virus infected the mice and gave them neurological disease.
The team fed Aedes aegypti mosquitoes, one of the mosquito types known to transmit Zika, with human blood infected with either the parental Zika virus or the "man-made" Zika virus and found that the number of infected mosquitoes was similar.
A number of possible factors that may account for the current Zika virus epidemic can now be tested with the clone, the researchers noted.
Source : IANS