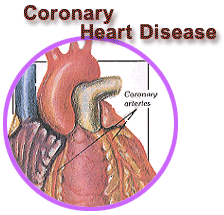 Washington: One in every six deaths in the United States and throughout the developed world takes place due to Atherosclerotic Coronary Heart Disease (CHD).
Healthcare professionals have for many years sought to limit and control CHD by focusing on prevention and, from a dietary perspective, on limiting saturated fats.
The theory of dietary saturated fats as the principal promoter of elevated serum cholesterol and heart disease stems from research beginning in the 1950's by an American scientist Ancel Keys. However, at the same time of Keys research, a British physiologist John Yudkin argued that sugar intake was more closely related to incidence of and mortality from CHD.
The metabolic aspects of saturated fatty acids (SFAs) are complex but existing research suggests that certain SFAs may actually confer measurable benefits for lipid profiles and CHD risk.
Replacing saturated fats, or any other component, from one's diet almost inevitably means replacing it with something else. When carbohydrates, particularly refined carbohydrates like sugar, replace saturated fats, which can have a negative impact on lipid profiles (HDL tends to fall and triglycerides tend to rise).
The recent study concluded that sugar consumption, particularly in the form of refined added sugars, are a greater contributor to CHD than saturated fats.
Sugars occurring naturally in fruits and vegetables pose no increased risk for CHD. The problem is refined sugars – with ultraprocessed foods being of greatest concern. Products with added sugars represent 75 percent of all packaged foods and beverages in the US and most commonly contain sucrose or HFCS, which seem to raise CHD risk even more than other sugars such as glucose.