Salt reduction from 2,300 mg to 1,500 mg further lowers BP and CV risk: DRI Update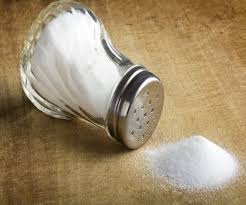 Reducing daily sodium intake to at least 2,300 mg lowers blood pressure and cardiovascular risk in healthy adults, according to a new National Academies report. The report adds that lowering the intake to about 1,500 mg may further lower their CV risk. This is an update to the Academies' 2005 Dietary Reference Intakes (DRIs) that previously recommended 2,300 mg per day as the upper limit. The update to those recommendations replaces the upper limit with a Chronic Disease Risk Reduction Intake.
Sodium and potassium are physiologically essential nutrients. Their functions are closely intertwined and each has an important role in the maintenance of physiologic homeostasis. They also have been implicated in chronic disease risk, particularly cardiovascular risk through their effect on blood pressure. The coexistence to their essentiality with a relationship to their adverse health including chronic disease risk necessitated a new approach to the review of intake recommendations for these nutrients within the context of DRI.
The DRIs are a set of quantitative reference values for the apparently healthy population developed jointly for the U.S. and Canada.
The reason (for the update) was evolving toxicological risk assessment, under which "the committee found there was insufficient evidence of risk of excess sodium or potassium intake within the healthy populations to establish a UL [upper limit] for either nutrient," writing committee chair Virginia Stallings, of Children's Hospital of Philadelphia, in a preface to the report.
Still, the authors found moderate to strong evidence for both a causal relationship and a dose-response relationship between sodium and cardiovascular disease, hypertension, systolic blood pressure, and diastolic blood pressure.
Also Read: Higher salt intake harmful in low BP light headedness, finds study
Key Points:


Further reducing sodium intake within the 2,300 to 1,500 mg/d range for adults had randomized controlled trial evidence for blood pressure lowering but weak evidence of a reduction in chronic disease risk.


Because Americans average 3,400 mg of sodium daily, the National Academies' report indicated little concern about insufficiency but still set adequate intake levels for various age groups. These levels ranged from 1,500 mg per day for people ages 14 years and older down to 110 mg daily for infants 6 months and younger, which represented a decrease for children ages 1 to 13 years, but an increase for adults ages 51 years and older.


The report also decreased the potassium adequate intake level for individuals ages 1 year and older. It is now 3,400 mg/day for most men and 2,600 mg/d for most women.


Evidence was insufficient for any upper limit or a level at which chronic disease risk would be reduced.


Also Read: Lowering BP : Salt restriction more beneficial in women finds Hypertension study
In a preface to the report, Stallings drew attention to the role of the food industry in cutting sodium intake, noting that most salt in the diet isn't added at home but in the commercial preparation of food and drink ingredients and products.
"For the desired public health benefit of reduced sodium intake to be achieved, more attention must be paid by industry to reducing sodium in the food supply and by consumers who have the needed sodium content information and an understanding of how to make health-inspired food choices," she wrote.
For further reference follow the link: https://doi.org/10.17226/25353