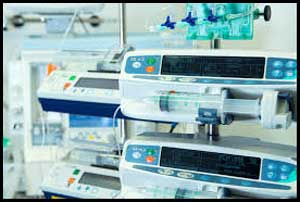 The Association of Anaesthetists and the Society for Intravenous Anaesthesia have Jointly released its 2018 Guidelines for the safe practice of total intravenous anaesthesia (TIVA). It has been seen and approved by the Board of Directors of the Association of Anaesthetists and the v. It has appeared in Anaesthesia.
Key Recommendations are-
All anaesthetists should be trained and competent in the delivery of TIVA. Schools of Anaesthesia and training bodies should provide teaching, training and practical experience of TIVA to all anaesthetic and intensive care medicine trainees. Consultant and staff grade, associate specialist and specialty doctor (SAS) anaesthetists have a responsibility to ensure that they have the knowledge and skills required to deliver TIVA competently and safely.
When general anaesthesia is to be maintained by propofol infusion, use of a target‐controlled infusion (TCI) is recommended.
Starting target concentrations should be chosen depending on the characteristics of the patient, co‐administered drugs and clinical situation. Older, frail or unwell patients may benefit from setting a low initial target propofol concentration, and making repeated small incremental increases.
Within an anaesthetic department, it is preferable to stock only one concentration of propofol and to dilute remifentanil to a single, standard concentration.
The infusion set through which TIVA is delivered should have a Luer‐lock connector at each end, an antisyphon valve on the drug delivery line(s) and an anti‐reflux valve on any fluid administration line. Drug and fluid lines should join as close to the patient as possible to minimize dead space. The use of administration sets specifically designed for TIVA is recommended.
Infusion pumps should be programmed only after the syringe containing the drug to be infused has been placed in the pump.
The intravenous cannula or central venous catheter through which the infusion is being delivered should, whenever practical, be visible throughout anaesthesia.
Anaesthetists should be familiar with the principles, interpretation and limitations of processed electroencephalogram (EEG) monitoring. Observation of the EEG trace and electromyography activity is likely to improve the clinical utility of the monitoring.
Use of a processed EEG (pEEG) monitor is recommended when a neuromuscular blocking drug is used with TIVA.
When TIVA is administered outside the operating room, the same standards of practice and monitoring should apply as for anaesthesia in the operating room.
For full guideline log on to:  https://doi.org/10.1111/anae.14428