Safe and effective prescribing of oral cyclosporine: British Association of Dermatologists Guidelines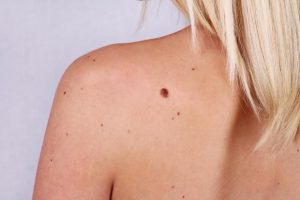 London--The British Association of Dermatologists has recently released guidelines aiming to provide up‐to‐date, evidence‐based recommendations for safe and effective use of oral cyclosporine in the field of dermatology. The guideline was published in the British Journal of Dermatology.
Cyclosporin is an immunosuppressant primarily used during organ transplantation to stop host immune reaction. Recently it has grabbed the attention of dermatologists due to its effectiveness in treating psoriasis. Ciclosporin can reduce pain, swelling, and stiffness in rheumatoid arthritis. It's also used to treat a number of other autoimmune and inflammatory diseases, including psoriatic arthritis and lupus.
Read also:
Cyclosporine quick and reliable treatment for atopic dermatitis in kids
The drug is licensed only for the following indications


Severe atopic dermatitis (AD) (in persons aged 16 years or older)- For Atopic dermatitis, the recommended dosage range is 2·5–5 mg kg−1 per day given orally in single or divided (into two) doses for a maximum of 8 weeks.


Severe psoriasis (in persons aged 16 years or older)- For Psoriasis Vulgaris, the guideline recommends standard regimen which includes an initial dose for inducing remission of 2·5–5 mg kg−1 per day given orally, in a single dose or two divided doses. The higher initial dosage of 5 mg kg−1 per day can be given when rapid control is required. When time is less critical, a lower dose may be used initially and increased if the psoriasis is not clearly improving after 1 month.


Read also:
Atopic dermatitis patients are at increased long-term risk for AF
Other than its effectiveness against Atopic dermatitis and Psoriasis there the guideline presented evidence that supported its use outside its product license. Following are the indications


Atopic dermatitis (in persons younger than 16 years)


Behçet disease


Chronic spontaneous (idiopathic) urticaria


Graft versus host disease


Palmoplantar pustulosis


Pyoderma gangrenosum


The guideline recommends that cyclosporine should be used only as a last resort in the following indications, and current evidence shows it is unlikely to be beneficial:


Alopecia areata


Discoid lupus erythematosus


Pemphigus foliaceous


Pemphigus Vulgaris


Read Also: Topical cyclosporine is new treatment for dry eye disease
To read the full guideline, please follow the link https://doi.org/10.1111/bjd.17587