Routine hormone therapy has no benefit in subclinical Hypothyroidism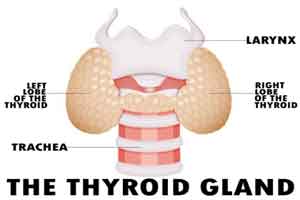 A new study published in the JAMA Network finds that the use of thyroid hormone therapy was not associated with improvements in general quality of life or thyroid-related symptoms. The results do not support the routine use of thyroid hormone therapy in adults with subclinical hypothyroidism.
Martin Feller et al. conducted a meta-analysis to establish the association between thyroid hormone therapy and the quality of life and thyroid-related symptoms in adults with subclinical hypothyroidism.
The large meta-analysis included 21 randomized clinical trials involving 2192 participants with subclinical hypothyroidism. The data was extracted from PubMed, EMBASE, ClinicalTrials.gov, Web of Science, Cochrane Library, CENTRAL, Emcare, and Academic Search Premier from inception until July 4, 2018. Randomized clinical trials that compared thyroid hormone therapy with placebo or no therapy in nonpregnant adults with subclinical hypothyroidism were eligible. Two reviewers independently evaluated eligibility based on titles and abstracts of all retrieved studies. Studies not excluded in this first step were independently assessed for inclusion after full-text evaluation by 2 reviewers.
Read Also: Study finds Bedtime dosing of Levothyroxine better in Hypothyroidism
Study sizes ranged from 20 to 737 participants; length of treatment ranged from 3 to 18 months; mean ages ranged from 32 to 74; percentages of women ranged from 46% to 100%, and baseline mean thyrotropin values ranged from 4.4 to 12.8 mIU/L.
The primary outcome was the general quality of life and thyroid-related symptoms after a minimum follow-up of 3 months.
The study found that after treatment (range, 3-18 months), thyroid hormone therapy was associated with lowering the mean thyrotropin value into the normal reference range compared with placebo (range, 0.5-3.7 mIU/L vs 4.6 to 14.7 mIU/L) but was not associated with benefit regarding general quality of life or thyroid-related symptoms.
"Relatively limited evidence exists from randomized clinical trials to guide therapy of subclinical hypothyroidism. Systematic reviews have been inconclusive and clinical practice guidelines have varied regarding recommendations for managing subclinical hypothyroidism," the authors said.
For reference log on to 10.1001/jama.2018.13770
Source : With inputs from JAMA Network