Role of Decompressive Craniectomy in Traumatic Brain Injury: International Consensus statement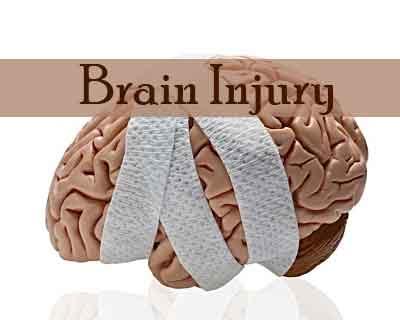 International Consensus statement on the role of Decompressive Craniectomy in management of Traumatic Brain Injury has been released. The International Consensus Meeting on the Role of Decompressive Craniectomy in the Management of Traumatic Brain Injury took place in Cambridge, UK, on the 28th and 29th September 2017. The meeting was jointly organised by the World Federation of Neurosurgical Societies (WFNS), AO/Global Neuro and the NIHR Global Health Research Group on Neurotrauma. Discussions and voting were organised around six pre-specified themes: (1) primary DC for mass lesions, (2) secondary DC for intracranial hypertension, (3) peri-operative care, (4) surgical technique, (5) cranial reconstruction and (6) DC in low- and middle-income countries.
The invited participants discussed existing published evidence and proposed consensus statements. Statements required an agreement threshold of more than 70% by blinded voting for approval. In this manuscript, the final consensus-based recommendations have been presented.
Consensus statements concerning primary DC for mass lesions


After evacuating an acute subdural haematoma (ASDH), if the brain is bulging beyond the inner table of the skull intra-operatively, consider leaving the bone flap out based upon clinical and radiographic findings


After evacuating an ASDH, if the brain is very relaxed and the pre-operative computed tomography (CT) imaging is not in keeping with a high risk of progressive brain swelling (i.e. no or minimal parenchymal injury), the bone flap should be replaced (e.g. elderly patient, low-energy mechanism).


For the intermediate category of ASDH patients (brain neither very relaxed nor bulging), surgeon judgement must be used to decide whether to leave the bone flap out or not.


After evacuating an isolated epidural haematoma, the bone flap, in general, should be replaced


In a primary DC, the bone flap should be of large size, at least 12 cm × 15 cm


DC is an option for a patient with contusions in whom contusions are not being evacuated


If well-circumscribed contusions/intraparenchymal haematoma is present, surgeon judgement should be used to decide whether to evacuate the contusions/intraparenchymal haematomas


When the bone is replaced, an ICP monitor should be placed where available


An ICP monitor should be placed following primary DC, if available


In situations where no invasive/continuous ICP monitoring is available, computed tomography (CT) imaging should be used to monitor progress


Consensus statements concerning secondary DC


Where available, ICP monitoring is needed as a component of decision making for secondary DC


Secondary DC is effective in decreasing ICP, but underlying brain pathology and pathophysiology contribute to overall outcome


The optimal candidate for secondary DC is a patient whose ICP elevation is the primary contributor to poor outcome and the primary injury is deemed compatible with acceptable recovery


Where available, ICP monitoring should be used in conjunction with CT findings and neurological exam to decide on secondary DC


Use of ICP monitoring is recommended according to regional availability of resources; non-invasive monitoring methods to establish refractory intracranial hypertension can be used


While secondary DC is a potentially useful operation, it should be applied selectively as there is uncertainty as to which severe TBI subgroups will truly benefit


DC may decrease mortality. However, it is not benign and is associated with significant risks of complications and potentially increased risks of disability


Before contemplating secondary DC, providers should conduct frank discussions with family members/surrogates regarding the risks, benefits, alternatives and potential prognosis


Simple and standard ICP thresholds alone are not sufficient to determine eligibility for secondary DC. Sustained, refractory ICP elevations in conjunction with other clinical parameters (e.g. examination, imaging, non-invasive technologies, other monitoring modalities, status of underlying brain physiology) should be considered when making the decision to perform secondary DC


ICP monitoring should continue after secondary DC. Thresholds for intervention after decompression may be reconsidered


We recommend a large DC with opening of the dura to effectively reduce ICP and reduce incidence of secondary cortical injury from reduced venous drainage


Bifrontal or unilateral DC are options in the surgical treatment of diffuse TBI (95.6%; 44/46)


Consensus statements concerning peri-operative care


Think of ICP as a dose—hours for ICP 25–30 mmHg, minutes for ICP 30–40 mmHg


Full escalation of treatment should be achieved before DC, unless clinical deterioration prompts more urgent surgery


Follow usual local protocols for major cranial surgery with regards to haemostasis and antibiotics


Maintain ICP therapy during surgery and immediately post-DC unless limiting side effects


If ICP is well controlled by DC:




the treatment bundle for intracranial hypertension should not be immediately terminated or altered after DC


a postoperative CT within 24 h of surgery is recommended to document DC effectiveness and document complications




Continue ICP monitoring and ICP therapy till ICP known to be controlled and stable; de-escalation should be staged with sodium normalisation last


If ICP is not controlled by DC:




Continue therapy if there is no change in salvageability as assessed by pupils, clinical state and CT head imaging


Look for reversible reasons for intracranial hypertension (electroencephalogram, CSF circulation disorders)


Consider brief sedation hold to assess neurologic exam, accepting mild intracranial hypertension




If uncontrollable intracranial hypertension occurs following DC, re-assess the situation and treatment goals


Consensus statement concerning surgical technique in DC


Skin incision should be larger than the intended craniotomy and pinna should be avoided


Bone flap size should be large and incorporate removal of bone to the middle cranial fossa floor for both unilateral and bifrontal decompressive craniectomies


The dura should be opened and primary dural closure should not be performed


Expansile dural graft should be used—sutured duraplasty or onlay


Avoidance of techniques that will contribute to secondary injury is important, e.g. galeal adhesion to cerebral tissue, migration of dural graft material, excessive graft or hemostatic material volumes


Consensus statements concerning cranial reconstruction following DC


Cranioplasty is required for limited brain protection and reconstruction of the cranial contour. It can possibly improve neurological outcome


Patients should be surgically and medically optimised before performing cranioplasty


Optimal timing for cranioplasty is not clear


Early cranioplasty may be safe and beneficial and requires further study


There is no consensus on optimal material


Cranioplasties are associated with significant complications and meticulous care (equal to other operations involving implants) should be exercised. Cranioplasties should be performed by competent surgeons


Consensus statement concerning DC in LMICs


The results of DECRA and RESCUEicp are not generalizable to conditions in LMICs and as such cannot change clinical practice in these areas


We recognise and support that decisions about DC must be made in context of local knowledge of access to medical resources, capacity for long term care and cultural beliefs


We recognise that most DCs in LMICs are primary DCs and support that due to limited resources valid indications for DC may be made by the clinical condition of the patient and the initial or most recent CT scan findings


The decision to perform a DC should be made by the attending neurosurgeon responsible for the case


DC is an invasive procedure with substantial potential for harm and should be done by a neurosurgeon or a neurosurgical trainee who is adequately trained for the procedure. Where neurosurgeons are not available, in exceptional circumstances, adequately trained surgeons may perform the procedure


Regional authorities should be encouraged to promote availability of neurosurgeons to care for brain-injured patients