Robotic ultrasound system receives FDA clearance for detection of brain blood flow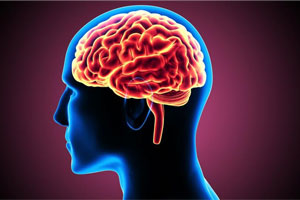 The NeuralBotSystem developed by medical robotics company Neural Analytics Inc has received the US Food and Drug Administration (FDA) 510(k) clearance for noninvasive assessment of abnormal brain blood flow relevant for the diagnosis of a variety of neurological disorders.
It is a robotically assisted ultrasound system for brain health assessment that is designed for non-invasive measurement and display of brain blood flow information under the guidance of a healthcare professional. The system is designed to assists clinicians in diagnosis and management of the patients presented with acute ischemic stroke, vasospasm, and other neurologic disorders characterized by the abnormal flow of blood.
The approval is based on a study presented at the European Society of Neurosonology and Cerebral Hemodynamics (ESNCH) 2018 conference. The study demonstrates no statistical difference between ultrasound blood flow data collected with NeuralBot System and data collected manually by five expert technicians using traditional ultrasound. Based on the study, the researchers had concluded that the robotic assistance technology is comparable to technician assessment, even when brain pathology requires subtle morphologic analysis.
"Progress in treating neurological disorders has lagged due to a lack of available low-cost and objective patient diagnostic information. This has resulted in misdiagnosis, treatment delays and additional healthcare expenditures for patients suffering neurological disease," Robert Hamilton, co-founder and chief scientific officer of Neural Analytics, said in a release. "Our new technology can assist a healthcare professional- when an expert technician is not available - with the collection of blood flow data to assist clinicians in efficiently triaging patients for appropriate treatment."
The American Heart Association/American Stroke Association's "Guidelines for the Early Management of Patients With Acute Ischemic Stroke" state that detection of large vessel occlusion by means of noninvasive intracranial vascular imaging greatly improves the ability to make appropriate clinical decisions.
Following the clearance, the company plans to make the NeuralBot System immediately commercially available in the United States as part of its previously approved Lucid M1 Transcranial Doppler Ultrasound System.
Source : press release