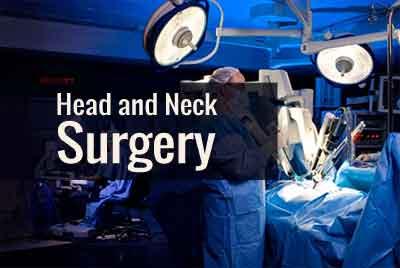 Chandigarh : The PGIMER will host the first national conference on robot assisted head and neck surgeries here to demonstrate advanced minimally invasive surgical methods to 300 ENT surgeons from tomorrow.
Over a dozen live computer-assisted surgeries, using the da Vinci surgical robot on patients suffering from cancer of the throat and neck, will be conducted during the three-day conference.
The Post Graduate Institute of Medical Education and Research, known for its pioneering work in urology by using surgical robot since 2014, is providing succour to cancer patients with gynaecology and ENT ailments as well, with a pool of nine robotic surgeons.
"The conference of head and neck surgeons will focus on disseminating the latest developments and sharing of experiences regarding treating of patients suffering from oral cancers and use of computer assisted robotic surgery," Naresh K Panda, Head of Otolaryngology (ENT) and co-chairperson of the conference, said today.
"During the conference, ENT surgeons yet uninitiated in robotic surgery will be able to see live head and neck surgeries being performed using the da Vinci Surgical Robot (minimal invasive method)," Ashok K Gupta, chairperson and organising secretary of the conference, said.
"Robotic surgery gives ENT surgeons an unique advantage of being able to access difficult-to-reach organs and clearly see the cancerous tissue in the throat in a way not possible with conventional surgery," Gupta said.
A Roving Surgical Robot will also be used for the first ever Cadaveric Robotic Surgery for Head and Neck area in the country, he said, adding surgical robots combine the best of engineering and medicine.