Rifamycin approved for travellers' diarrhoea by FDA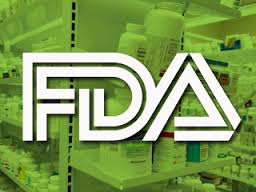 Latest is that Rifamycin has been approved for travellers' diarrhoea by FDA.
Rifamycin is a broad spectrum, semi-synthetic, orally non-absorbable antibiotic which can be used for the treatment of bacterial infections of the colon such as traveller's diarrhoea, infectious colitis, Clostridium difficile associated disease, diverticulitis and also as supportive treatment of Inflammatory Bowel Diseases and Hepatic Encephalopathy.
The U.S. Food and Drug Administration has approved Aemcolo (rifamycin), for the treatment of adult patients with travellers' diarrhoea caused by noninvasive strains of Escherichia coli (E. coli). The antibacterial drug has been endorsed for diarrhoea not complicated by fever or blood in the stool.
Travellers' diarrhoea is one of the most common illnesses in people who travel internationally, and depending on destination affects 20-60% of the more than 800 million travellers each year. In most cases, the diarrhoea occurs in people who travel to areas with poor food and water hygiene. Classic travellers' diarrhoea is defined as at least three
loose to watery stools in 24 hours with or without one or more symptoms of abdominal cramps, fever, nausea, vomiting, or blood in the stool. It is caused by a variety of pathogens, but most common bacteria found in food and water.
The efficacy of Rifamycin was demonstrated in a randomized, placebo-controlled clinical trial in 264 adults with travellers' diarrhoea in Guatemala and Mexico. It showed that Aemcolo significantly reduced symptoms of travellers' diarrhoea compared to the placebo.
The safety of Aemcolo, taken orally over three or four days, was evaluated in 619 adults with travellers' diarrhoea in two controlled clinical trials. The most common adverse reactions with Aemcolo were a headache and constipation.
Rifamycin (Aemcolo) was not shown to be effective in patients with diarrhoea complicated by fever and/or bloody stool or diarrhoea due to pathogens other than noninvasive strains of E. coli and is not recommended for use in such patients. Aemcolo should not be used in patients with a known hypersensitivity to rifamycin, any of the other rifamycin class antimicrobial agents (e.g. rifaximin), or any of the components in Aemcolo.
The FDA granted approval of Aemcolo to Cosmo Technologies, Ltd.
In order to expand the indications of the drug, a phase II proof of concept clinical trial is being conducted for non-complicated diverticulitis in Europe and a proof of concept dose-ranging trial is being conducted with a new formulation in IBSD in Europe as well.