Rheumatoid patients on Tofacitinib have higher shingles risk, finds study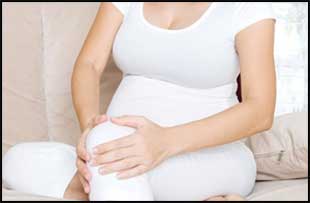 Tofacitinib-treated rheumatoid arthritis patients have higher shingles risk, researchers have found. The risk doubled when patients also used glucocorticoids.


Patients with rheumatoid arthritis (RA) often receive therapies that include JAK inhibitors, including tofacitinib (Xeljanz). However, studies have shown excess risk for herpes zoster (HZ) in patients who receive tofacitinib.

The researchers conducted the study to evaluate herpes zoster risk in tofacitinib users with and without methotrexate and glucocorticoids.

The researchers used the MarketScan and Medicare databases in the study to determine how risk for shingles varied among 8000 tofacitinib-treated patients, according to concomitant use of methotrexate or glucocorticoids.

The researchers studied 8,030 new tofacitinib users (83.3% women). The mean ± SD age was 60.3 ± 12.6 years. HZ incidence in tofacitinib users was numerically lowest in the absence of glucocorticoids (3.4 per 100 patient‐years with MTX; 3.7 per 100 patient‐years without MTX). An approximately 2‐fold increased incidence of HZ was observed for tofacitinib users receiving either glucocorticoids alone (6.0 per 100 patient‐years) or both MTX plus glucocorticoids (6.5 per 100 patient‐years). The adjusted HR for HZ in tofacitinib users was unchanged (HR 0.99 [95% confidence interval (95% CI) 0.64–1.54]) when given only with MTX, but was increased (HR 1.96 [95% CI 1.33–2.88]) for tofacitinib plus glucocorticoids. Older age and female sex were also risk factors, while prior vaccination was associated with a strong trend for lower risk.

They found that the incidence of herpes zoster was lowest among patients who did not take glucocorticoids, regardless of concomitant methotrexate use (≈3 cases per 100 patient-years). Incidence of HZ was approximately twofold higher among tofacitinib users who took glucocorticoids, whether or not they also took methotrexate (≈6 cases per 100 patient-years). Older age and female sex also were associated with higher risk for HZ, and prior HZ vaccination (with the live attenuated vaccine) was associated with lower risk in a multivariate analysis.

The researchers concluded that In tofacitinib users, herpes zoster occurred at a rate of approximately 4% per year and was further doubled with glucocorticoid exposure. Concomitant methotrexate did not confer additional risk. Zoster vaccination may decrease risk.

Clinicians should be aware of the association between HZ and JAK inhibitors. The incidence of shingles almost doubles in patients who receive JAK inhibitors and glucocorticoids. Shingrix vaccination to Rheumatoid patients may be routinely recommended, and this study supports that practice.


For further reference log on to:
Curtis JR et al. Risk for herpes zoster in tofacitinib-treated rheumatoid arthritis patients with and without concomitant methotrexate and glucocorticoids. Arthritis Care Res (Hoboken) 2019 Sep; 71:1249. (https://doi.org/10.1002/acr.23769)