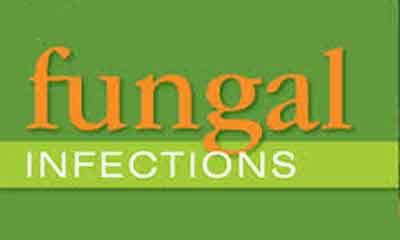 The U.S. Food and Drug Administration (FDA) granted both Qualified Infectious Disease Product (QIDP) and Fast Track designations to rezafungin for the prevention of invasive fungal infection in adults undergoing allogeneic bone marrow transplantation, announced Cidara Therapeutics. Cidara previously announced QIDP designation for rezafungin for the treatment of invasive fungal infections caused by Candida.
"This important FDA designation provides significant support for the development of rezafungin in the hematology setting," said Jeffrey Stein, Ph.D., president, and chief executive officer of Cidara. "We now have the opportunity to expedite the development of rezafungin to address significant unmet needs both in the prevention of invasive fungal infections in immunocompromised patients undergoing bone marrow transplantation, as well as for the treatment of patients with existing severe invasive fungal infections."
Rezafungin is a novel antifungal echinocandin,  once-weekly, high-exposure therapy for the treatment and prevention of serious invasive fungal infections. Rezafungin is being studied to address unmet needs in the treatment of candidemia and invasive candidiasis as well as for prophylaxis of invasive fungal infections due to common fungal pathogens: Candida, Aspergillus, and Pneumocystis.
Read Also: Study identifies a new way to prevent a deadly fungal infection spreading to the brain
No one agent is approved today to prevent infections caused by these pathogens and current prophylaxis regimen often require multiple antifungal drugs with safety and tolerability issues.
Cidara plans to commence the Phase 3 ReSPECT prophylaxis clinical trial of rezafungin in patients undergoing allogeneic bone marrow transplantation in the first quarter of 2019. The trial will compare rezafungin in a 90-day prophylaxis regimen vs a 2-drug regimen (an azole antifungal + sulfamethoxazole/trimethoprim) given once daily for 90 days; the primary outcome measure of the study will be fungal-free survival.
To achieve QIDP designation, a drug candidate must be intended to treat serious or life-threatening infections, particularly those caused by bacteria and fungi that are resistant to treatment, or that treat qualifying resistant pathogens identified by the FDA. These listed qualified pathogens include Candida and Aspergillus species, which have the potential to pose a serious threat to public health.