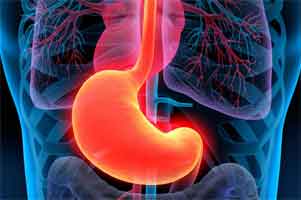 Food and Drug Administration (FDA) clears the Reza Band (Somna Therapeutics), a wearable device indicated to reduce or eliminate laryngopharyngeal reflux (LPR) symptoms, for over-the-counter (OTC) use. Earlier the drug-free, non-surgical device was available only by prescription.
The Reza Band® is indicated for patients 18 years and above to reduce the symptoms of laryngopharyngeal reflux (LPR) disease by reducing the regurgitation of stomach contents from passing through the upper esophageal sphincter. The device is worn by the patient when sleeping.
The Reza Band® is a non-invasive, non-sterile device worn by the patient and is designed to provide a set pressure (20-30 mm Hg) on the cricoid cartilage, which increases the luminal pressure within the upper esophageal sphincter.The patient wears the Reza Band after being fit by the physician.
The sponsor conducted a non- randomized open-label study which included 95 patients at 5 investigational sites with Reza band to assess the safety and effectiveness of the Reza Band when worn by subjects that had been clinically diagnosed with LPR (i.e., chronic cough, choking, aspiration, chronic post nasal drip, globus, sore throat, throat clearing). The subjects applied the Reza Band at bedtime and took it off upon waking. The safety of the Reza Band was evaluated by assessing the incidence, type, duration, and severity of adverse events observed in all patients.
The adverse events that were reported during the study were generally mild, short in duration and the majority of those events were not related to the device.
6 patients had left the trial due to discomfort in sleep while wearing the band .In the study, 54 out of 89 subjects (60.7%) reported that their RSI score was below 13 at the last post baseline visit. The primary effectiveness endpoint was the percent reduction in the Reflux Symptom Index (RSI) from Baseline to Visit 3 (Week 4). The RSI is a validated nine-item, patient-administered outcome questionnaire designed to document the symptoms and severity of LPR. Patients were instructed to rate how the nine symptoms affected them on a scale of 0 (no problem) to 5 (severe problem), with a maximum total score of 45
The results showed that there was no effect on heart rate, blood pressure, cardiac rhythm or IOP, when the Reza Band was worn.
The Company will re-brand the band as the "Reflux Band" to "better convey the product's benefits."
LPR is a chronic disease/condition. The disease is usually managed by strict adherence to behavioral life style modification, and/or oral medication. If LPR becomes life-threatening, surgical therapy of fundoplication (either open or laparoscopic) is indicated.
For more reference log on to: Reza Band