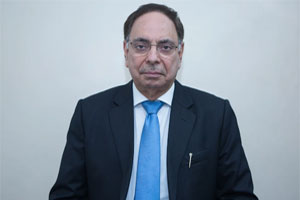 In diabetic patients especially with multivessel disease, the results of revascularization in terms of long-term benefits are tilted in favour of CABG. FREEDOM study and SYNTAX trial clearly showed the benefits including better survival with CABG. Despite this fact majority of diabetic patients still prefer PCI, it being a less invasive procedure. Subsets of SYNTAX study, however, showed that in less complex disease PCI could be considered because of similar mortality. However, repeat revascularization and myocardial infarction is always an issue with PCI as compared to CABG. Strokes, however, are more with CABG.
Prof Upendra Kaul is going to dwell upon the subject of lesion selection in diabetic patients undergoing PCI on 2nd March at the INDIA LIVE 2018. Dr Kaul has contributed several scientific studies in diabetics undergoing PCI which includes the well-known TUXEDO-India study published in New Engl J of Medicine in 2015. In this definitive study the investigators of TUXEDO showed the superiority of everolimus over paclitaxel-eluting stents. This was a debatable issue before the presentation of this study as a late breaking Trial at TCT 2015.
Prof Kaul recently commented on the ORBITA trial published in Lancet earlier this month. He said that in a randomized placebo controlled trial of single vessel disease with stable angina pectoris with demonstrable ischemia by FFR and IFR, PCI with stenting was no better than optimal medical treatment (OMT) in symptom relief as seen by objectively determined Exercise Time. There was no difference in the death rates either. This questions the role of PCI for symptom relief in stable ischemic heart disease as was being suggested from previous studies. The efficacy of invasive procedures can be assessed with a placebo control as is done in pharmacotherapy. The resultsdo not apply to patients with acute coronary syndromes where the place of PCI has been clearly established.
The role of PCI in stable ischemic heart disease with significant ischemia in reducing death and MI is being evaluated in the NIH sponsored on going ISCHEMIA study.
Prof Upendra  Kaul is Chairman Cardiology and Executive Director and Dean at the Batra Hospital and Medical Research center, New Delhi and a course director at India Live 2018. He was formerly an Executive Director and Dean at the Fortis Health Care and a professor of Cardiology at the AIIMS.