Consumption of food fried in reused cooking oil may increase cancer risk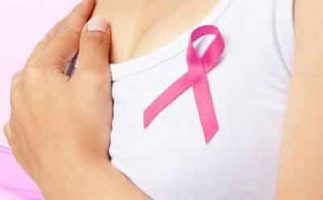 Consumption of food fried in reused cooking oil may increase cancer risk which includes breast cancer, lung cancer and liver cancer.
It is now proven that foods cooked with reused thermally abused oil (oil heated at a very high temperature) can trigger breast cancer.
The revelation was made by a study published in the journal of the American Association for Cancer Research conducted by the scientists of the University of Illinois who conducted a study using a late-stage breast cancer murine model and in vivo bioluminescent imaging to monitor the progression of metastasis of 4T1 tumor cells ( 4T1 mammary carcinoma) in animals consuming fresh soybean oil and a thermally abused frying oil.
It is said that by choosing oils with a high smoke point, preparing food for minimal contamination of the oil and straining the oil to get out any food particles left over, one can reuse most oils as long as they are properly stored. But the risk of diseases due to trans fats and the ones enumerated in the present study cannot be overlooked.
"There were twice as many tumours in the lung, and they were more aggressive and invasive," said William G. Helferich, a professor of food science and human nutrition, who led the research.
In this study, the bioluminescent and histologic examinations demonstrated that consumption of thermally abused frying oil resulted in a significant increase of metastatic lung tumour formation in comparison to fresh soyabean oil. Furthermore, the reused cooking oil also increased the expression of Ki-67 marker of cellular proliferation and a dietary-induced modulation of the gene expression in the liver.
"Because there are no regulations in the U.S., it's really difficult for us to evaluate what's out there," Engeseth said. "But the important thing is, the food that's fried in these oils sucks up quite a bit of oil. Even though we're not consuming the oil directly, we're consuming oil that's brought into the food during the frying process."
Breast cancer survivors' biggest fear is a recurrence, and the majority of these survivors have dormant tumour cells circulating in their blood, Helferich said.
"What wakes those cells up is anybody's guess, but I'm convinced that diet activates them and creates an environment in different tissues that are more fertile for them to grow," he said.
We are well aware of the connection between deep-fried food, obesity, and heart disease. The deep fried food items in the restaurants are cooked at a very high temperature and then the remnant oil is recused. But many of us don't know that this oil heated at a very high temperature can go under certain chemical alteration of lipids which is detrimental for human health in long terms. The major chemical changes are the formation of oxidized triacylglycerides and carcinogens like acrylamide which is well known for its contribution in activating cancer-causing genes.
The study opens a door for further investigations on how deep-fried food can cause cancer and cautions people about the harmful effects foods cooked at a very high temperature.
Source : Press Release