Retinal Hemorrhages in children, rule out abuse: AAP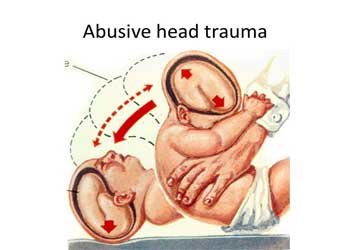 In young children, severe retinal hemorrhages are associated with abusive head trauma and can be important in abuse recognition by clinicians, family members, and social and legal professionals. In court, the theory that retinal hemorrhages can be caused by elevated intracranial pressure (ICP) alone is often put forward in an attempt to discount their significance.
Now, a new study published in the journal Pediatrics suggests that even in children with elevated intracranial pressure, severe retinal hemorrhages (RHs) should prompt an evaluation for abuse.
Angell Shi, Sidney Kimmel Medical College, Thomas Jefferson University, Philadelphia, Pennsylvania, and colleagues assessed the prevalence and characteristics of RHs in children with increased ICP.
The authors prospectively examined 56 children aged <4 years from nine tertiary pediatric referral centers who had nontraumatic elevations of ICP. Participants were identified by convenience sampling from 2008 to 2017. Elevated ICP was identified by clinical signs in all 56 patients and by direct measurement in 19.
Also Read:
Pediatric law and radiology experts define abusive head trauma
Key Findings:


Fifty-six children (27 boys) were studied (mean age 15.4 months; range 1–43 months). All of the children had elevated ICP that required intervention.


One child had papilledema.


No child (0%; 95% confidence interval: 0%–6.4%) or eye (0%; 95% confidence interval: 0%–3.3%) was found to have an RH.


Causes of increased ICP included hydrocephalus, intraventricular hemorrhage, congenital malformations, malfunctioning shunts, and the presence of intracranial space-occupying lesions.


Among seven patients with reliable direct ICP measurements, mean ICP was 28.9 cm H20. Most patients had elevated ICP for more than 24 hours.


Also Read: Penetrating head trauma injury with an excellent outcome
"Although acute increased ICP can present in children with a pattern of peripapillary superficial RHs in the presence of papilledema, our study supports the conclusion that RHs rarely occur in the absence of optic disc swelling and do not present beyond the peripapillary area in the entities we have studied," concluded the authors.
Source : With inputs from Pediatrics