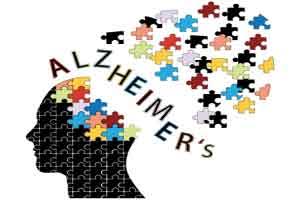 Retinal microvascular abnormalities are identified in cognitively healthy individuals with preclinical Alzheimer's disease (AD) using optical coherence tomographic angiography (OCTA), reports a study published in JAMA Ophthalmology.
Biomarker testing for asymptomatic, preclinical Alzheimer disease (AD) is invasive and expensive. Optical coherence tomographic angiography (OCTA) is a noninvasive technique that allows analysis of retinal and microvascular anatomy, which is altered in the early-stage AD.
Bliss Elizabeth and associates conducted a study to determine whether OCTA can detect early retinal alterations in cognitively normal study participants with preclinical AD diagnosed by criterion standard biomarker testing.
The case-control study included 32 cognitively normal participants who underwent positron emission tomography and/or cerebral spinal fluid testing to determine biomarker status. Using an optical coherence tomographic angiography system, automated measurements of retinal nerve fiber layer thickness, ganglion cell layer thickness, inner and outer foveal thickness, vascular density, macular volume, and foveal avascular zone were collected for both eyes.
Read Also:Low-dose aspirin may protect memory in Alzheimer's disease
Fifty-eight eyes from 30 participants (53% female; mean age, 74.5 years) were included in the analysis.
Key study findings:
Fourteen participants had biomarkers positive for the AD and thus a diagnosis of the preclinical AD; 16 without biomarkers served as a control group.
The foveal avascular zone was increased in the biomarker-positive group compared with controls.
Mean (SD) inner foveal thickness was decreased in the biomarker-positive group.
'We know the pathology of Alzheimer's disease starts to develop years before symptoms appear, but if we could use this eye test to notice when the pathology is beginning, it may be possible one day to start treatments sooner to delay further damage," write the authors
The study concluded that retinal microvascular abnormalities are identified in cognitively healthy individuals who have biomarkers positive for Alzheimer's disease and further longitudinal research is warranted to determine whether this finding has value in identifying preclinical AD.
For reference log on to 10.1001/jamaophthalmol.2018.3556