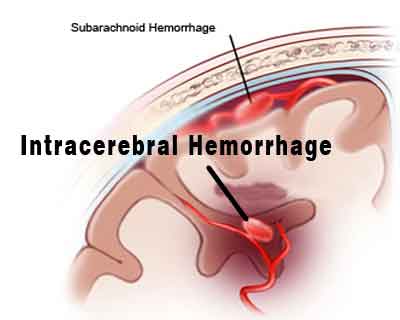 Restarting antiplatelet therapy (APT) in patients with mild to moderate intracerebral hemorrhage (ICH) is not associated with worse functional outcomes or health-related life quality at 90 days, suggests a  retrospective analysis in the journal Neurology. 
Ching-Jen Chen, the University of Virginia in Charlottesville, and colleagues conducted the study to compare the functional outcomes and health-related quality of life metrics of restarting vs not restarting APT in patients with ICH in the ERICH (Ethnic/Racial Variations of Intracerebral Hemorrhage) study.
The study holds importance as the decision to restart APT after an ICH and balancing the risks of ischemic vascular events with those of ICH recurrence are frequent and difficult dilemmas for the neurologist.
In this multicenter, retrospective, matched cohort study a total of 859 patients with spontaneous ICH were involved: 127 were restarted on antiplatelet therapy after hospital discharge and 732 were not. Using propensity scoring, the researchers matched the groups 1:1, each cohort with 107 patients. External ventricular drain (EVD) placement (15.9% versus 6.5%) and cerebrospinal fluid (CSF) shunt placement (6.5% versus 0.9%) were more common among patients who did not restart antiplatelet therapy; otherwise, the cohorts were similar.
Also Read: Standard BP target sufficient for emergency treatment of acute intracerebral hemorrhage: Study
The primary outcome was a modified Rankin Scale score of 0-2 at 90 days. Secondary outcomes were the excellent outcome (modified Rankin Scale score 0-1), mortality, Barthel Index, and health status (EuroQol-5 dimensions [EQ-5D] and EQ-5D visual analog scale scores) at 90 days.
Key Findings:
 Restarting APT was associated with lower rates of good functional outcome (36.5% vs 40.8%; p = 0.021) and lower Barthel Index scores at 90 days (p= 0.041).
 No difference in primary outcome was observed between restarting vs not restarting APT (35.5% vs 43.9%; p = 0.105).
There were also no differences between the secondary outcomes of the 2 cohorts.
"Restarting APT in patients with ICH of mild to moderate severity after acute hospitalization is not associated with worse functional outcomes or health-related quality of life at 90 days. In patients with significant cardiovascular risk factors who experience an ICH, restarting APT remains the decision of the treating practitioner," concluded the authors.

For more information log on to https://doi.org/10.1212/WNL.0000000000005742