Resmetirom reduces hepatic fat significantly in NASH patients: Lancet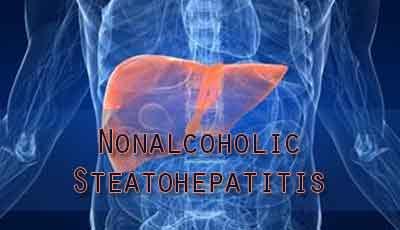 USA: Nonalcoholic steatohepatitis (NASH) patients taking Resmetirom experienced a significant reduction in hepatic fat after 12 weeks and 36 weeks of treatment, finds a recent study published in The Lancet journal.
Nonalcoholic steatohepatitis is a form of fatty liver disease that is characterized by hepatic necroinflammation, the progression of fibrosis, and a strong association with metabolic syndrome and is increasing as a cause of morbidity and mortality. It is an advanced form of nonalcoholic fatty liver disease (NAFLD).
Resmetirom (MGL-3196) is a liver-directed, orally active, selective thyroid hormone receptor-β agonist designed to improve NASH by increasing hepatic fat metabolism and reducing lipotoxicity.
Stephen A Harrison, Pinnacle Clinical Research, San Antonio, USA, and colleagues aimed to assess the safety and efficacy of Resmetirom in NASH patients.
MGL-3196-05 was a 36-week randomized, double-blind, placebo-controlled study at 25 centers in the USA. Adults with biopsy-confirmed NASH and the hepatic fraction of at least 10% at baseline when assessed by MRI-proton density fat fraction (MRI-PDFF) were included in the study.
348 patients were screened and randomly assigned in the ratio 2:1 to receive Resmetirom 80 mg (n=84) or matching placebo (n=41), orally once a day. Serial hepatic fat measurements were obtained at weeks 12 and 36, and a second liver biopsy was obtained at week 36.
The primary endpoint was the relative change in MRI-PDFF assessed hepatic fat compared with placebo at week 12 in patients who had both a baseline and week 12 MRI-PDFF.
Key findings of the study include:


Resmetirom-treated patients (n=78) showed a relative reduction of hepatic fat compared with placebo (n=38) at week 12 (−32·9% resmetirom vs −10·4% placebo) and week 36 (−37·3% resmetirom [n=74] versus placebo [n=34]; −28·8%).


Adverse events were mostly mild or moderate and were balanced between groups, except for a higher incidence of transient mild diarrhea and nausea with Resmetirom.


"These results suggest that a 36-week course of Resmetirom therapy leads to improvement in fat density, liver enzymes, serum fibrosis markers, and histologic elements of NASH compared with placebo. Improvement in fibrosis was not evident, likely due to the short duration of therapy. These promising results have led to the initiation of a phase III study in NASH patients with stage 2 or 3 fibrosis," concluded the authors.
The study, "Resmetirom (MGL-3196) for the treatment of non-alcoholic steatohepatitis: a multicentre, randomized, double-blind, placebo-controlled, phase 2 trial," is published in The Lancet journal.
Source : Lancet