Researchers make imaging tests safer for Kidney patients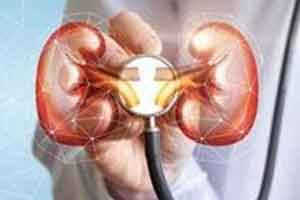 Researchers are working hard to make essential imaging tests using contrast dye safer for Kidney patients.
A new of its kind study published in the Journal of Clinical Investigation shows for the first time how contrast dye injures the kidney which paves new ways for researchers to better protect the kidneys. Using specialized high-powered microscopes, the scientists were able to map out in real time the dye's progression through the kidney.
The study led by the researchers of the University of Calgary using mice, showed that in a fully hydrated kidney the dye flushes through, but in a kidney with low hydration the kidney absorbs the dye, causing inflammation that can lead to serious damage.
Read Also: Vitamin B3 has potential to prevent Acute Kidney Injury
"We did a small study testing human urine after contrast dye exposure. We saw the same markers in people as we do in mice. These results can help us add to the steps we currently emphasize to reduce the amount of contrast dye used and to hydrate the patient," says Matthew James, the lead author of the study. "Despite this, some patients with kidney disease currently avoid these medical tests because of the concern about possible injury to their kidneys. This research could help make these tests even safer for them."
The UCalgary research team is already working on a therapeutic intervention to help those patients who cannot be hydrated easily. "For some patients with weak hearts, extra fluids are not recommended," says Muruve, the co-author of the study. "Through this research, we've discovered a drug that stops the kidney from absorbing the dye to prevent possible injury. We've tested a medication that is showing promising results. The next step is to translate these findings into clinical trials." Muruve has since founded a spinoff company to design new medications for AKI.
Read Also: Trimethoprim use in UTI has greater risk of acute kidney injury in elderly : BMJ
Contrast-induced acute kidney injury (CI-AKI) is caused by iodinated contrast media for diagnostic imaging. Most patients with normal kidney function who receive contrast will not experience any renal complications; however, those with volume depletion or chronic kidney disease (CKD) are at increased risk for CI-AKI.CI-AKI occurs within 24–72 hours following the administration of radiographic contrast agents and is associated with adverse outcomes including acute renal failure requiring dialysis, worsening of CKD, cardiovascular events, and increased health care costs.
For reference log on to
https://www.jci.org/articles/view/96640