Researchers find no long term benefit of Oxygen in COPD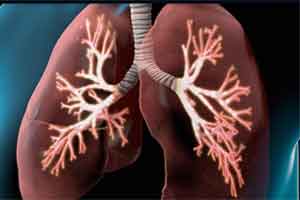 A new study published in The Journal of the American Osteopathic Association reveals that long-term oxygen therapy does not decrease the risk for hospitalizations or increase life expectancy for many patients with mild to moderate COPD, but may lower their quality of life.
For many years, physicians have prescribed long-term oxygen therapy to patients with COPD based on the studies conducted in the 1980s demonstrating that the therapy could extend their lives. However, the Mayo Clinic researchers believe that those studies had significant flaws and that more recent, better-designed studies did not replicate the 30-year-old results.
Read Also:Revefenacin may be first once-daily, long-acting treatment for COPD
The most current research indicates that patients with mild to moderate hypoxemia do not benefit from oxygen therapy except in a reduced feeling of breathlessness.
"Throughout medicine, there are practices and treatments that continue simply because they have always been done," says Neera Agrwal, MD, Ph.D., a hospitalist at Mayo Clinic and co-author on this study. "But physicians have to consider new evidence and adjust accordingly, which is one of the biggest takeaways from this study."
Long-term oxygen therapy is defined as breathing oxygen for more than 15 hours a day, for more than 90 days. It requires patients to carry a portable oxygen concentrator at virtually all times. So, it makes the therapy quite expensive.
Moreover, oxygen concentrator systems typically come in a shoulder bag, weighing about 5 pounds which is not confortable for weak patients.
Read Also: Testosterone replacement therapy slows progression of COPD
Dr. Agrwal adds that patients often feel embarrassed or stigmatized because of the visible nasal cannula, the plastic tube channeling oxygen to the nose, which can also cause irritation and nosebleeds.
"It is a huge shortcoming of medicine that we still cannot identify which patients will benefit from oxygen therapy," says Dr. Agrwal. "We know some definitely do but many more are likely not getting any meaningful treatment."
Chronic Obstructive Pulmonary Disease (COPD) in a wider aspect is used to describe progressive lung diseases including emphysema, chronic bronchitis, and refractory (non-reversible) asthma. This disease is characterized by increasing breathlessness.
For reference log on to
10.7556/jaoa.2018.145
Source : With inputs from The Journal of the American Osteopathic Association