New heart transplant technique may also increase exercise capacity of recipients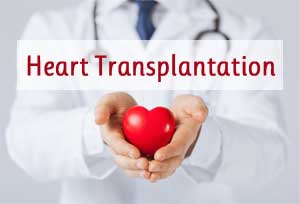 Walking past the 52 years when the first human-to-human transplant was performed in South Africa, an international team of researchers is trying to revolutionize this medical field. They are embarking on an ambitious study called the NeuHeart project to restore the neural connections that are lost during heart transplants, thus improving the life expectancy of patients.
With 3500 annual surgeries worldwide, heart transplantation is the last resort for an increasing number of patients affected by end-stage heart failure (HF). Heart transplant (HTx) can significantly increase the life expectancy of HF patients but unfortunately exercise capacity and health-related quality of life of HTx recipients are still limited, due to the increased frequency of late complications mainly owing to chronotropic incompetence because of cardiac denervation. Therefore, the modulation of rate- and the load-contractility relationship of the donor's heart is significantly altered after transplantation even if using different surgical techniques.
Addressing this fundamental clinical problem is the main goal of NeuHeart, that will be furthered by specifically investigating the physiology of denervated heart which will facilitate the development of a bioelectronic solution based on the closed-loop neuromodulation of the vagus nerve (VN), using a regenerative neural interface (for VN stimulation) and implanted artificial sensors (to record sensory information and close the loop
Guido Giudetti, a biologist specializing in neurobiology at the Sant'Anna School of Advanced Studies in Pisa, Italy, explains: "In this neuro-engineering project we want to take a transplanted heart and restore its lost neural connections. This is very important since the nerves that connect the heart to the brain regulate the pulse."
"The control nerve is called the vagus. When active, it has the function of slowing the heartbeat. Nowadays, a patient who has had a conventional transplant is like a driver in a car that is stuck at 110 km/h. Their heart pulse remains the same whether they are sleeping, walking or doing physical activity. In the long run, this situation leads to a lower quality of life as the fast-beating, uncontrollable heart eventually gets tired."
The project is supported by the EU program Future and Emerging Technologies (FET).
The solution studied by the researchers is a smart neuroprosthesis that will electronically control the denervated heart, through a regenerative neural interface and sensors.
Giudetti concludes: "The FET program has given us the confidence to carry out a high-risk/high-gain research. The anatomy of the vagus nerve itself is not well known, and this is something that we will study specifically in this project. We may not achieve our aim, but first, we will have developed technologies, and secondly, if the research is successful, we will change the paradigm of heart transplants."
References:
Fetfx. Changing-paradigm-heart-transplants
European Commission. A neuroprosthesis to restore the vagal-cardiac closed-loop connection after heart transplantation
Source : With inputs from FETFX and European Commission